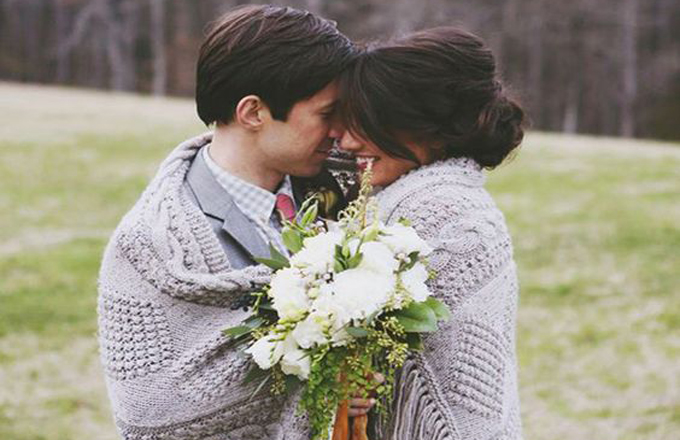 It's official – Autumn is setting in, we are very sorry to say, and the warm and magical nights of summer are quickly fading. Long gone are the nights where staying out late didn't involve a costume change. But hey – we never shy away from a brand new outfit opportunity! Enjoy these tips on how to remain a blushing bride… not a freezing one!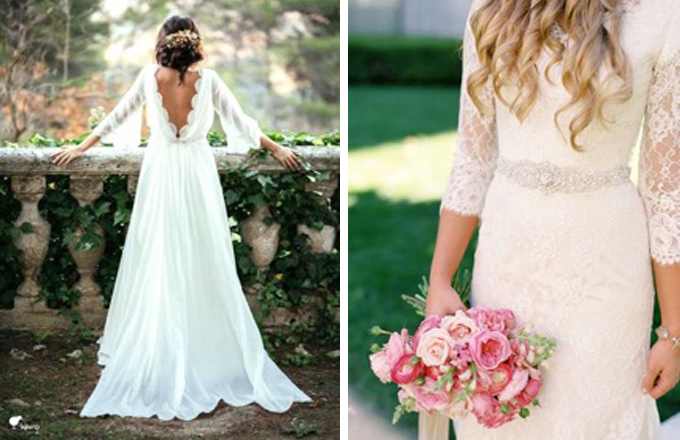 3/4 Length Sleeve Dress: this is a different look, but such a pretty one. Be daring yet elegant with sleeves!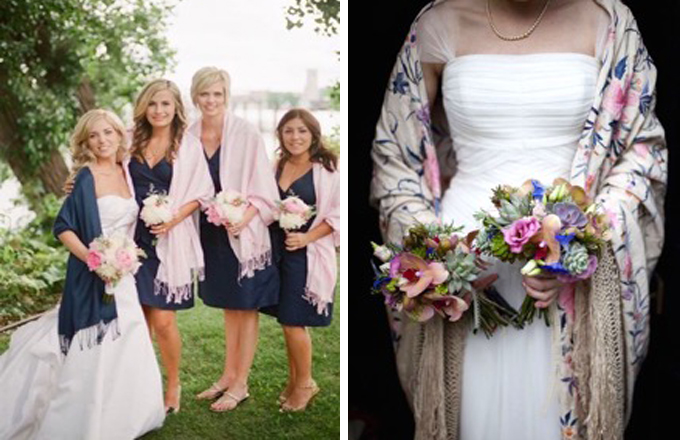 Shawl: simple elegance adds a sweet touch to your already stunning ensemble!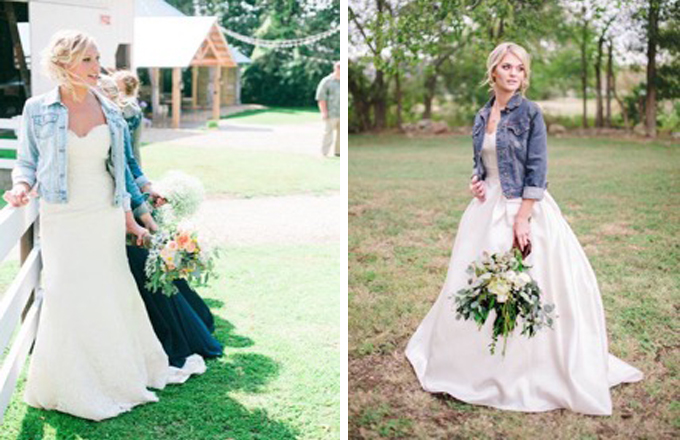 Denim jacket: denim and white is a dreamy combination for a down-to-earth wedding with rustic vibes.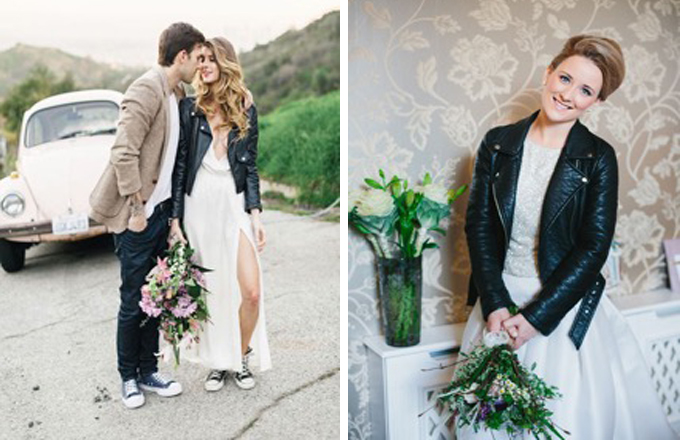 Leather jacket: for the edgy and punk at heart, leather isn't far from arms-reach anyway and it totally works on your special day!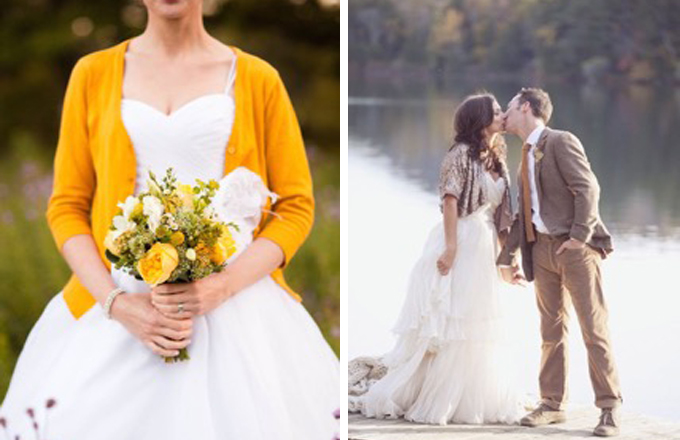 Cardigan: cardi's don't have to be plain-Jane! Search out one with lace, a fun pattern or sparkle to enhance your style. Expert tip: match your cardigan colour to your wedding colours to make the whole picture come together.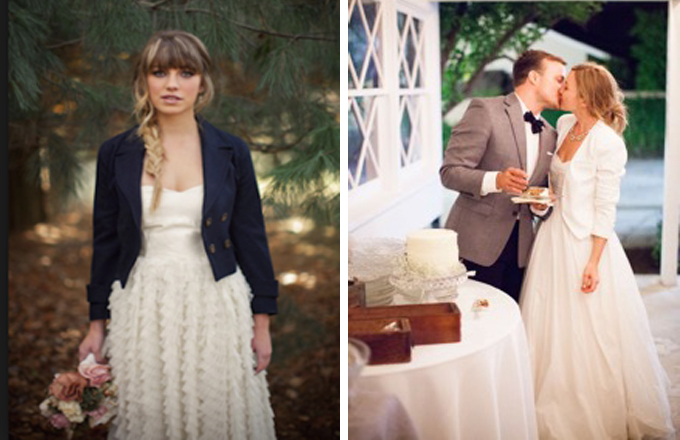 Blazer: keep it formal and fancy with a blazer. This is a very powerful look!
Although the nights are colder, there is no denying the heat between you and your partner. Don't be afraid of a fall wedding – there are plenty of ways for your guests to stay warm and for you to creatively keep your guests warm at your wedding!
*photos courtesy of Pinterest.