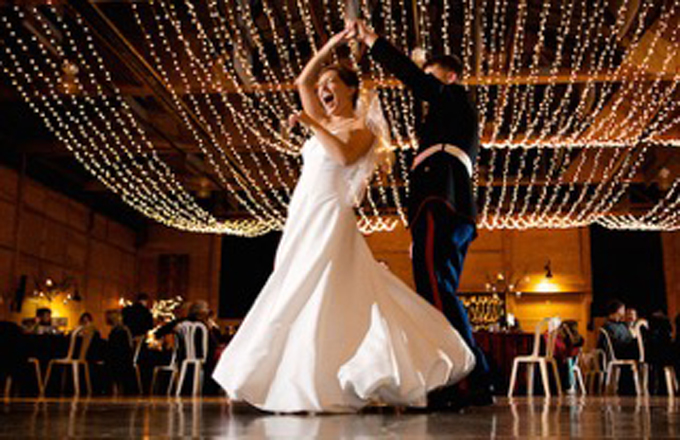 Fall weddings are full of natural beauty, warm sunshine, beautiful colours and earthy vibes. Although we are sure that your love for your partner warms your guest's hearts, they may still be a tad bit cold as the night falls! Don't let your guests shiver… heat up the night with these awesome wedding ideas and tips.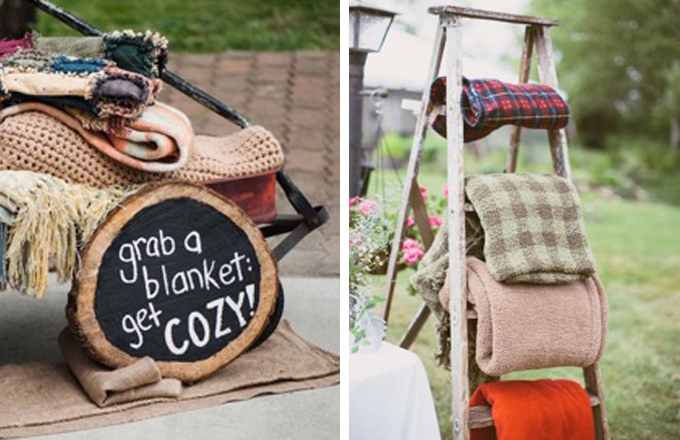 Blankets: offering your guests blankets will make them feel cozy and comfortable, no matter what they're doing! If they're taking a break from the dance floor, eating some more cake or just sitting and chatting with friends and family, blankets are a considerate offer to save your guests!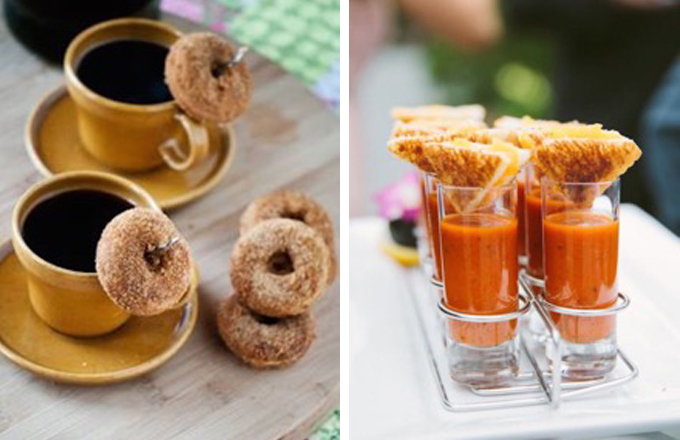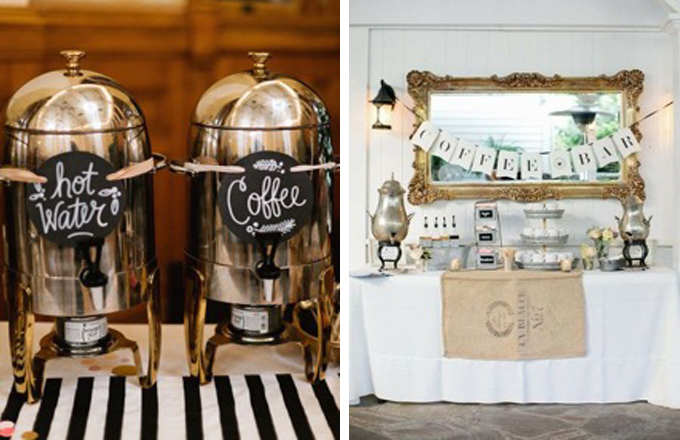 Warm Midnight Snack: as the clock approaches midnight, it is also approaching food o'clock! Keep your guests warm (and energized) with selective food and drink choices!
Food: serve warm treats like: fries and sliders, mini soft pretzels, s'mores, or even mini sugar-coated donuts!
Hot Cocoa: always a crowd pleaser, especially as a "build-your-own" station
Warm Apple Cider or Mulled Wine: a classic autumn drink and so yummy!
Coffee: consider offering decaf too unless you want your guests to stay awake to help tidy up afterwards!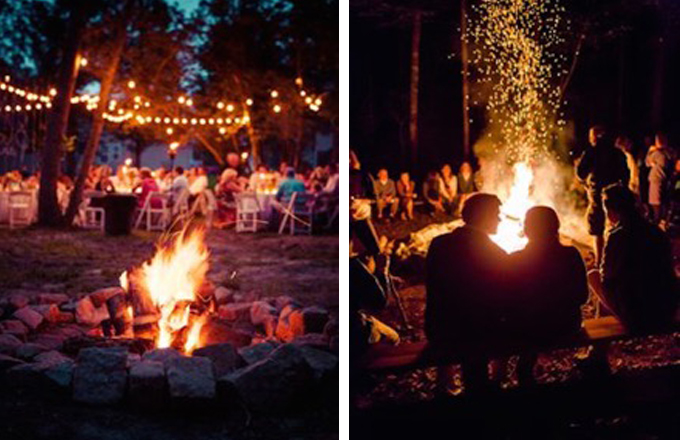 Bonfire: You'll get bonus points for this charming picture taking opportunity! As guests huddle around the warm fire, they'll be thankful for the ignition of your love…and the flames.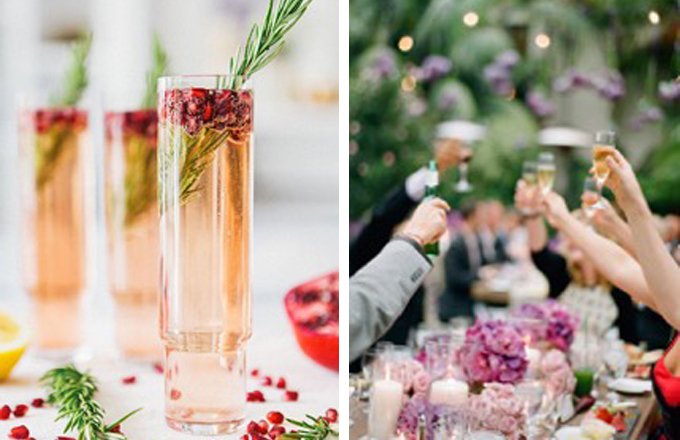 Open Bar: no explanation necessary other than we guarantee warmth all night long! No good story starts with a salad, after all …
Of course nothing beats a killer playlist to get your guests to work up a sweat on the dance floor. Hiring a great DJ to spin a wicked playlist is the guaranteed way to keep them moving and having them talk about your amazing Fall wedding for weeks to come!