The most exciting part about a wedding for most brides starts with picking out their wedding dress. For those of you who don't know what you're looking for, here are some tips and finding your dream dress. Dresses, just like all types of clothes, are suited to your shape and size; by knowing your body type finding a dress style or shape will be easy. Don't worry if you're looking at yourself right now and can't decide what type of dress would best suit your body and highlight your assets, there are many professional bridal boutiques who can help you, don't be afraid to seek a professional opinion if you need it.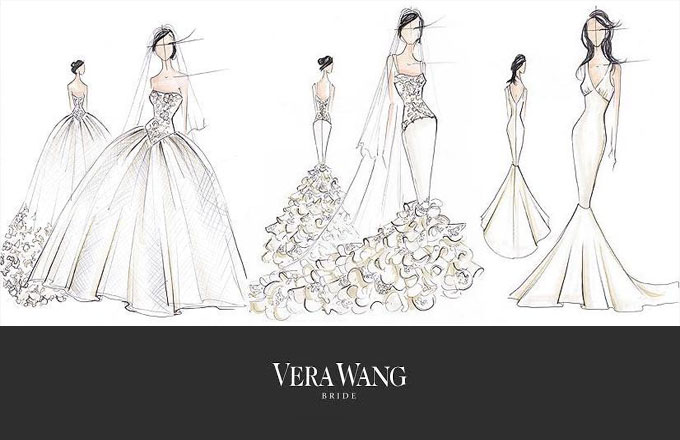 Let's start with the basics, there are five main dress styles or shapes: mermaid, a-line, sheath, ball gown, and empire.
The Mermaid or Trumpet: The mermaid dress, the sexiest style there is because it tends  to show off all your curves in a style that is fitted all the way down to your knee and then flares out at the bottom. Due to its body hugging style, this dress is recommended to those who are confident in their skin. Curvy, or skinny, either body type can pull off this style.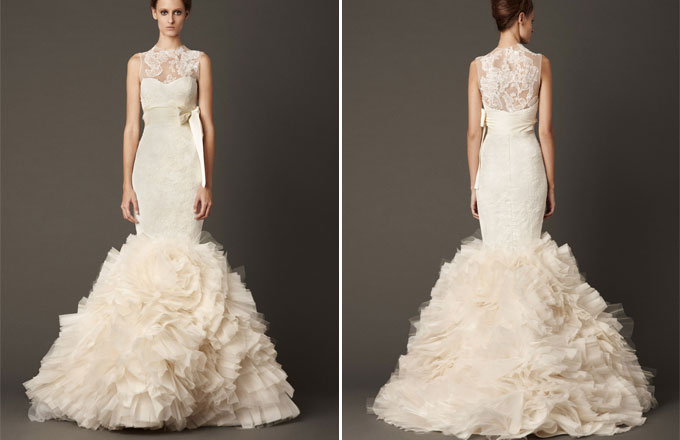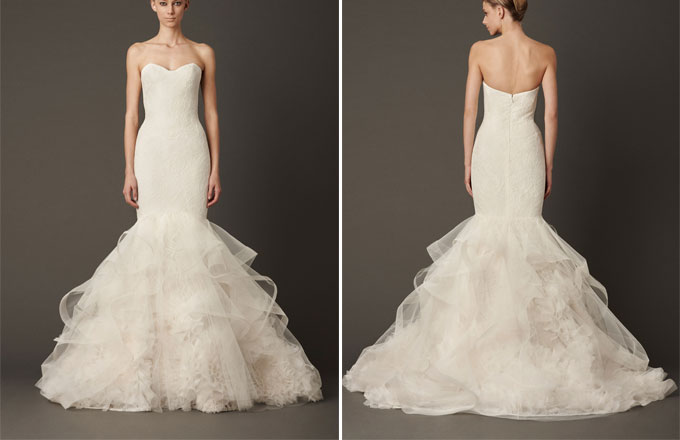 The A-Line or Princess: For those brides who love the princess look, this is the way to go because it flatters any shape and size as it is fitted at the top and flows down to the ground. It covers the lower section of the body and can balance out those who are a little heavier on the top. The full skirt creates the illusion of curves for those of us who don't have any and it can.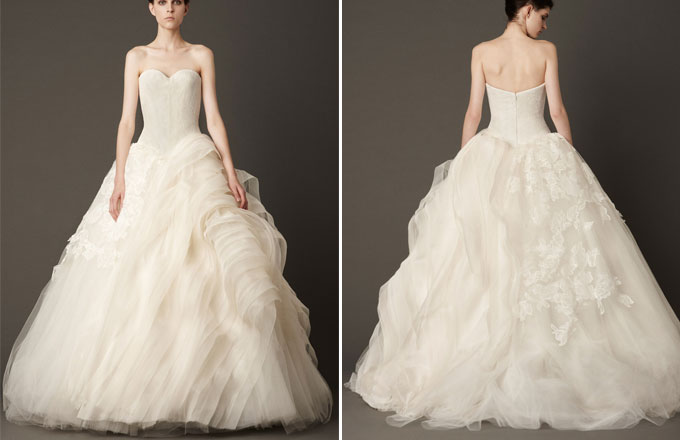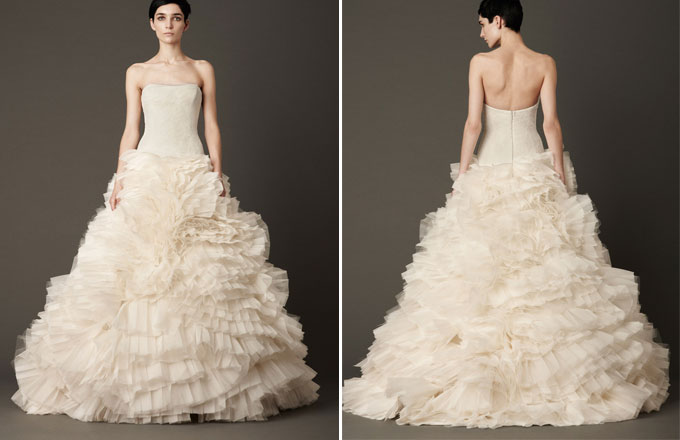 The Sheath or Column: Just like it's name, this dress is shaped to flow straight down and not flow out. Recommended for lean brides with a balanced figure as it does tend to hug the body and show off your curves. It is a timeless style and helps elongate the body for those who are quite petite. Keep in mind ladies, this dress is quite tight and might restrict any vigorous.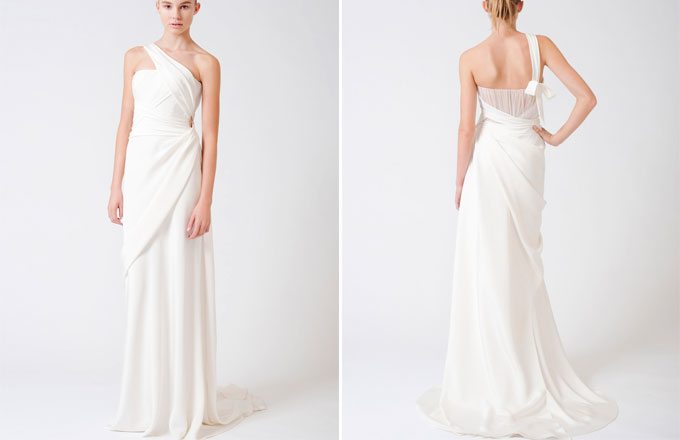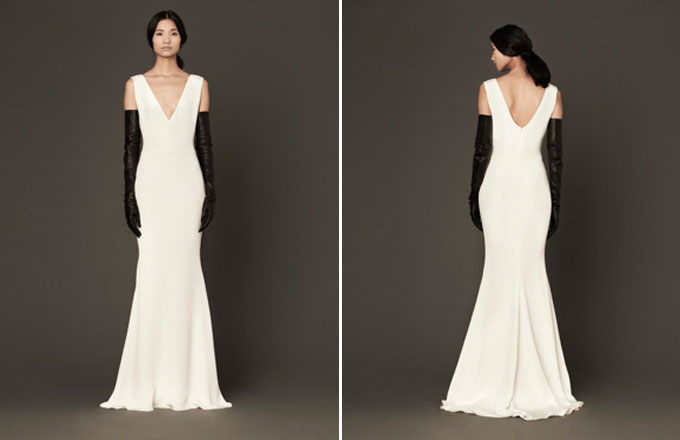 The Ball Gown: Right out of a fairytale, The 'Cinderella' dress. Your guests will actually see you 'floating on a cloud' even though you already are on the inside. The dress is made up of a bodice and very full skirt that can flow into a train. It helps accentuate or create a waist line and hides the lower body. However, a large skirt can overpower a slender, petite frame.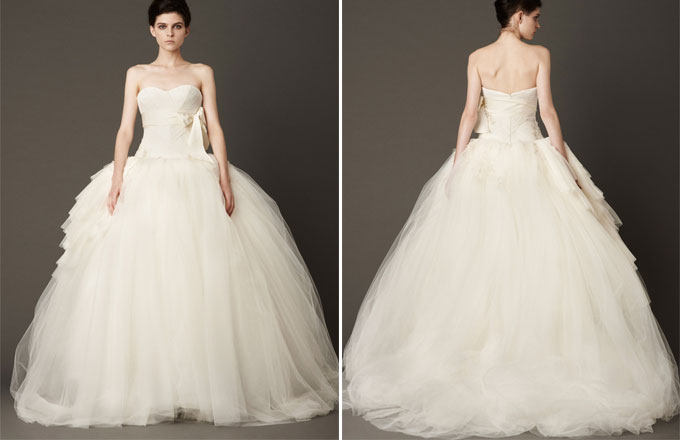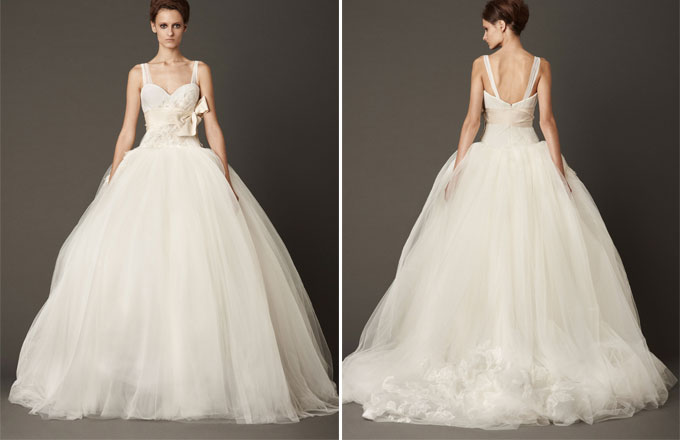 The Empire: The most flattering of all dresses with a seam right under the bust and the rest flowing down to the floor. This dress suits any shape and size, it helps those with a small or large bust because it helps accentuate or helps support; those who are pregnant because it is comfortable and flattering; finally, if you're self conscious about your hips and legs this dress flows down to the ground smoothly.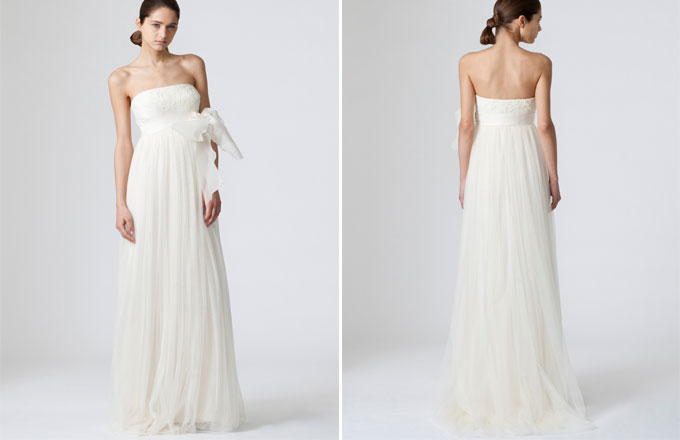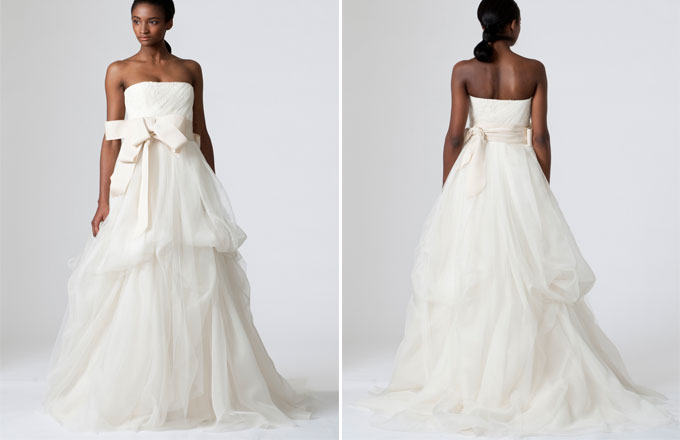 Necklines can change for nearly every style dress, so don't worry if you want to have a sweet heart neckline and add or take away straps; speak with a professional tailor, they will be able to direct you in the proper changes to make without losing the integrity of the design. The right dress is out there, we promise, once it is "the one" – you will know!
*photos courtesy of Vera Wang, Bridal Collections (spring & fall 2012-2014).