Boudoir Photography is one of the latest trends in wedding photography gaining popularity amongst to-be brides. These classic pinup-inspired pictures are especially popular as wedding day gifts from a bride to her groom or a special keepsake for herself.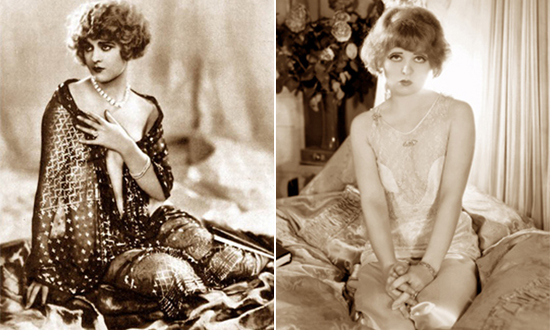 Although the term "boudoir" came into being later, this style of photography is as old as the earliest photographic processes. It became popular with the onset of new commercial printing methods in the 20th century and was a major part of the pinup craze of the 1940s and 1950s. Today's boudoir photography has transcended the unnatural poses of the past – the nouveaux boudoir is all about glamour, creating a feminine portrait that reflects ones sensual personality.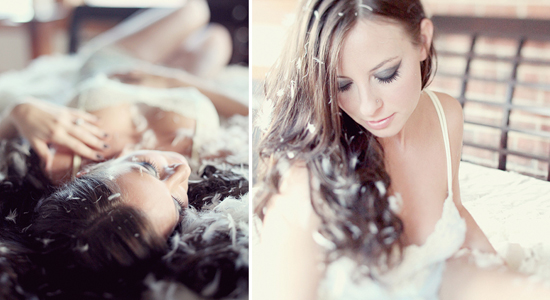 There are no rules for this style of photography, making it an intimate, versatile and approachable form of photography. Experienced photographers are accustom to intimate photo shoots can provide clients with hints and ideas to keep the model feeling natural, gorgeous and, most importantly, comfortable.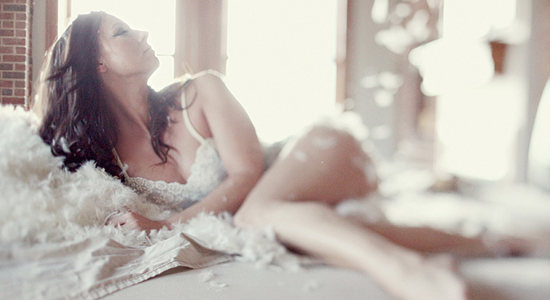 Many brides book their boudoir shots a week or so before their wedding. This fun photo shoot is a great way to indulge in some personal pampering and a much needed time-out from stressful wedding planning. Depending on the type of session you select, most shoots take about two hours and include hair, makeup and outfit preparation. The cost of boudoir photo shoots can vary: multiple set changes, renting props, and costume changes spent can add up quickly. We suggest adding a private session with your wedding photographer onto your existing wedding package, you may be able to get a better deal than if you go with a different photographer.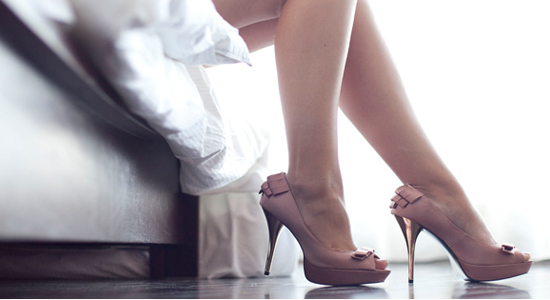 When selecting your shooter, make sure to research reputable photographers, checking out their websites and portfolios; their esthetics should compliment your personal style. Lastly, it is important that your are comfortable with this person.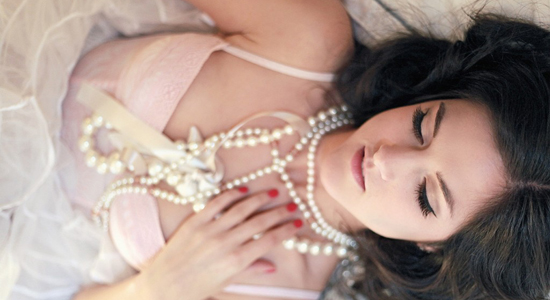 Local Ottawa wedding photographer, Melanie Rebane of melanie rebane photography says, "boudoir is something unique that I offer. My style, much like my bridals, is soft, elegant, romantic, intriguing and most of all fun…it is a wonderful portrait and I think it takes a special person to let people feel vulnerable and capture something authentic and beautiful. There is more quiet down time for boudoir, so the mood is more relaxed than with bridals – where there is always a flurry of anticipation  and excitement. To learn more about Melanie Rebane photography's boudoir shoots, click here.
* Photos courtesy of Christina Esteban Photography, Montreal, Quebec.