The old saying goes that you only need four things to have a wedding: a Bride, a Groom, a Witness, and an Officiant. As true as that may be, four people don't make a for a very lively party …
Here are my top five "must haves" to ensure your wedding is a complete success – leaving you and your guests celebrating the night away: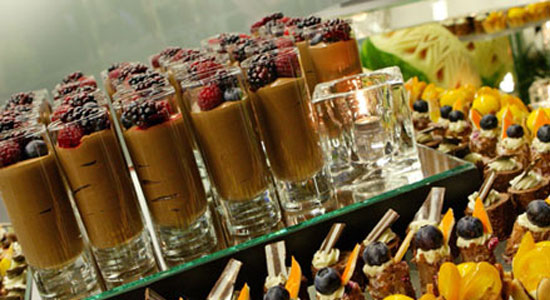 (1) Good Food
One of the most important things that your guests will remember about your wedding is what was served for dinner. Whether you are on a tight budget or serving an ultra-formal six course meal, the items you select for your guests should be a reflection of you and your wedding. When selecting your menu consider tying your menu selections into the theme of your wedding: tapas served family style, mini finger foods, or gourmet classics. And don't forget to offer late-night snacks! Arrange to have low-key, comfort foods served along side your wedding cake. This will guarantee to satisfy your guests' appetite.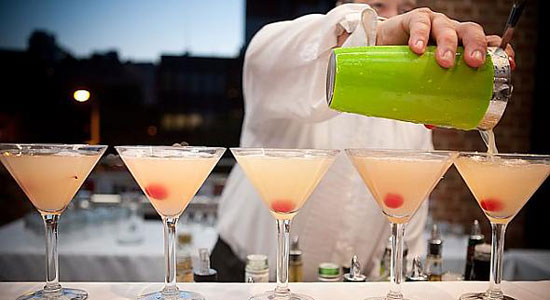 (2) Good Drink
Offering you guests an "open" or "host" bar at your wedding should be a given. After all, you wouldn't charge your guests for drinks if you had invited them to your home for dinner, now would you? Fully stocking the bar with high end liquor and liqueurs can get expensive, so if you are looking to cut costs consider limiting the items offered to your favourite beer, wine and spirits – selecting one or two of each. A great way to offer your guests something special is to create a "signature drink" that can be made in bulk ahead of time and easily ordered from the bar or passed by the wait staff. Be creative with your signature drink and remember to give it a name unique to your wedding (ie: "the first kiss" "Lizzy-in-love").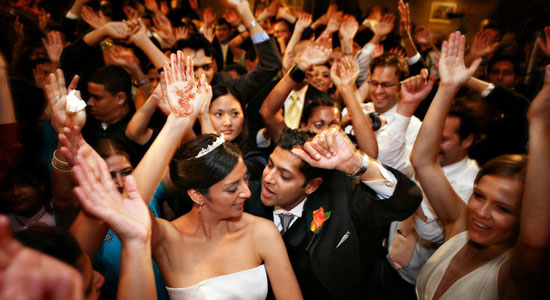 (3) Good Music
Let's be frank, music can make or break a wedding. Nothing is worse than having a packed dance floor clear out because the "Chicken Dance" begins to play. Whether you decide to hire a band, a DJ, or make your own playlist remember that music is a major fun factor that will determine how long the party will last. When selecting a band or DJ ask for references or testimonials from previous clients. If you have the opportunity, make arrangements to watch a rehearsal or public performance. Prepare a do-not-play list of songs that are banned your from party that way if Uncle Jerry requests "The Macarena" it won't get played and your guests won't be left thinking "this is the worst DJ ever!"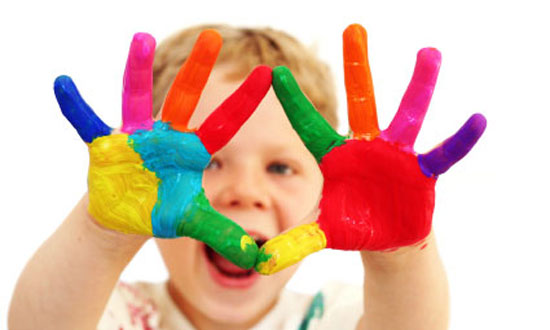 (4) Activities for the Kids and the Kids at Heart
Children at weddings are adorable, but they can also be distracting. To ensure the little ones (and their parents) have a good time, remember to arrange entertainment and activities for them throughout the night. If possible, hire a babysitter and set up movies, board games, and crafts in a separate room for the kids; stock it with healthy and fun snacks and juice. Incorporate party favours (ie: costumes, masks, novelty toys etc) for the kids to play with – you may be surprised to see some of the adult guests dressing up too!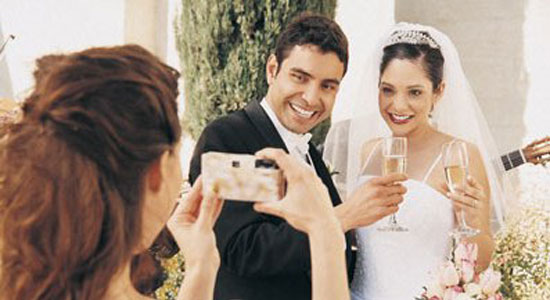 (5) Good Photos
Hiring a great photographer is the best way to ensure your favourite memories from your big day are captured on film. Wedding photography can be expensive, but there are ways to keep costs low while still receiving a good product. One way is to divide the day into smaller blocks such as preparations, ceremony, family photos, the couple, cake cutting and the first dance. The cost of the photographer should be reduced when less time is required. Seek out an amateur photographer from within your family or group of friends. Digital photography advances make it possible for amateurs to take good, quality photos. Another inexpensive way to ensure your moments are captured is to place disposable cameras at each reception table and encourage your guests to take photos throughout the evening. Be prepared, however, for multiple copies of the major events of the wedding (ie: cake cutting).
Weddings are fun and a celebration of love, friendship and family. So, invite your guests – young and old – to join you on your big day and have a great time by filling them with good food and drink, calling them to the dance floor with your favourite song and capturing ever detail on film!