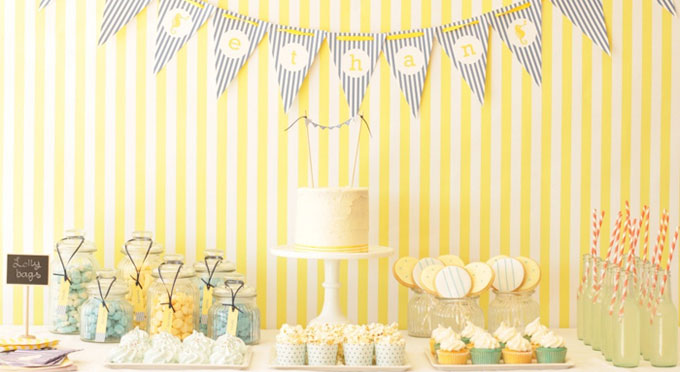 Tempting food stations and sweet tables have been becoming ever more fashionable to have at weddings and special events. The past few years have been all about sweet and candy stations, however, for 2012 the top wedding trend is the styled dessert table. A designed dessert table is an added focal point to any styled wedding or event that will certainly get guests talking.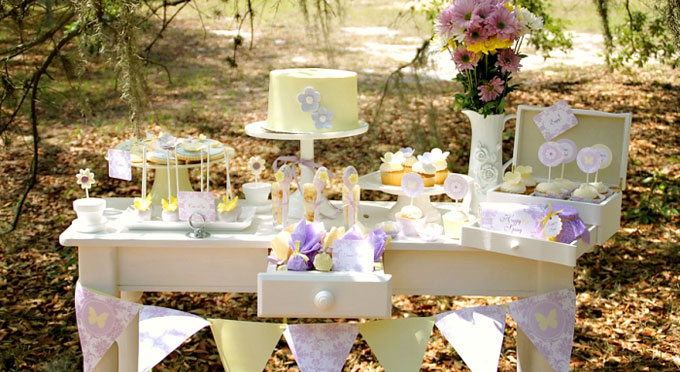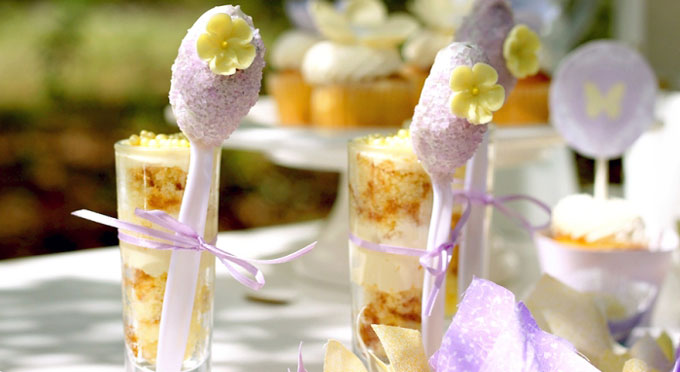 Design a visual feast for your guests with these tips on how to create a stunning dessert table:
Pick a colour and theme. Your dessert table should compliment the overall design of your wedding. You can achieve this by incorporating the same colour pallet used throughout the wedding, for example from your invitations, linens, and florals. Your theme can carry through into items on your dessert table, like: cookies, cake design, background, etc.
Set the stage. Design a background and table that will best compliment your desserts and corresponding theme. Backgrounds can be created using painting canvas, wallpaper, draped fabric and other resources. The key to a great dessert table is a creative layout using a variety of heights; use vases, photo frames, apothecary jars, mirrored boxes, cake stands, and other decorative crockery.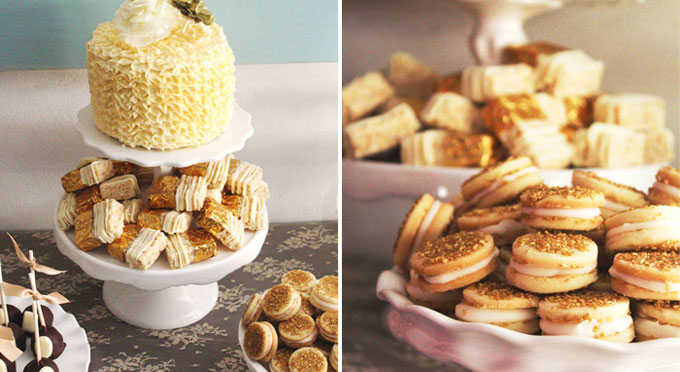 Make it easy. Whatever you choose to serve, make sure everything is easy for your guests to access using scoops, tongs, ladles, and spoons. Provide complimenting napkins, small plates, and cutlery to alleviate sticky fingers. Help your guests by adding labels, describing your desserts. Use coordinated stationary, handwritten or calligraphy signs, and ribbon to create beautiful signs.
Get creative. Everyone loves anything in miniature! Great dessert tables include a variety of your favourite treats, like: cupcakes, truffles, designer cookies, tarts and pies, macarons, cotton candy, petit fours, french fancies, mini doughnuts, gourmet popcorn, and assorted candy. Design a lollipop tree, stack macarons in a pyramid, or hang a cookie garland; these bite size treats are guaranteed to please!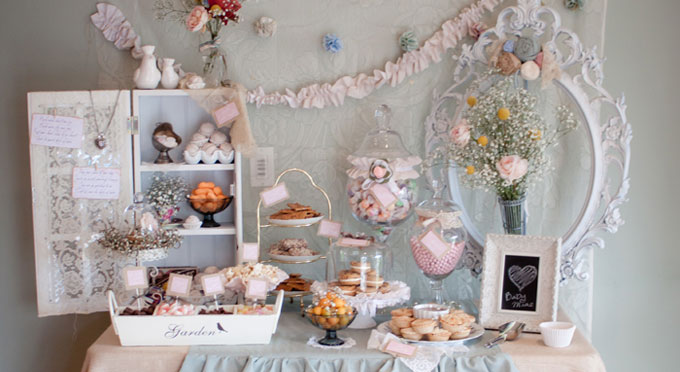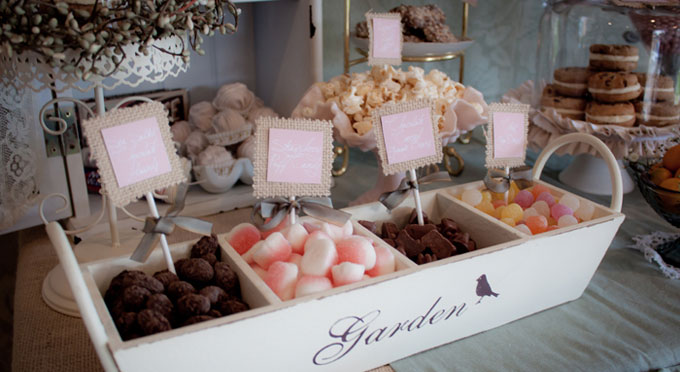 Styled dessert tables are a great way to get your guests to interact and enjoy your event. Consider asking and including guests' favourite sweets and treats, it is a guaranteed conversation starter to feature their childhood favourites – unleashing their inner sweet tooth!
Bon Apetit & Happy Planning!
*All photos courtesy Amy Atlast Events' Blog.