Every year, the Pantone Colour Institute releases it's 'Colour of the Year', a highly anticipated annual announcement for designers and fashionistas alike. The annual Colour of the Year both highlights and influences top seasonal runway colours, forecasts global colour trends, and advises creative companies on popular colours for products and design.
Pantone has just announced that the 2019 Colour of the Year is: Pantone 16-1546 Living Coral. Described as, "an animating and life-affirming coral hue with a golden undertone that energizes and enlivens with a softer edge".
How to Use Living Coral for Your Wedding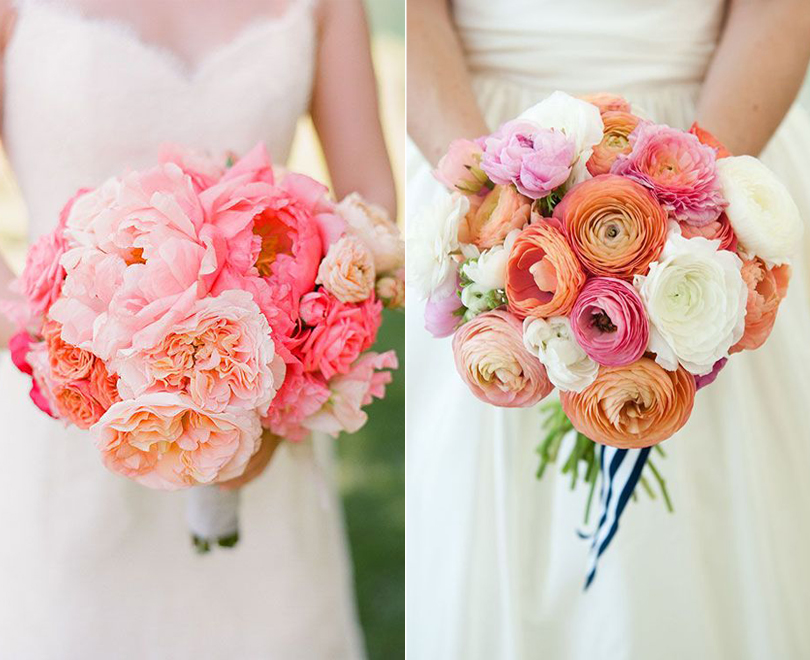 Bright Bouquets
Florals are a great and easy way to embrace Living Coral into your wedding. Peonies, Ranunculus, and Spray roses are gorgeous and make for beautiful, lush bridal bouquets.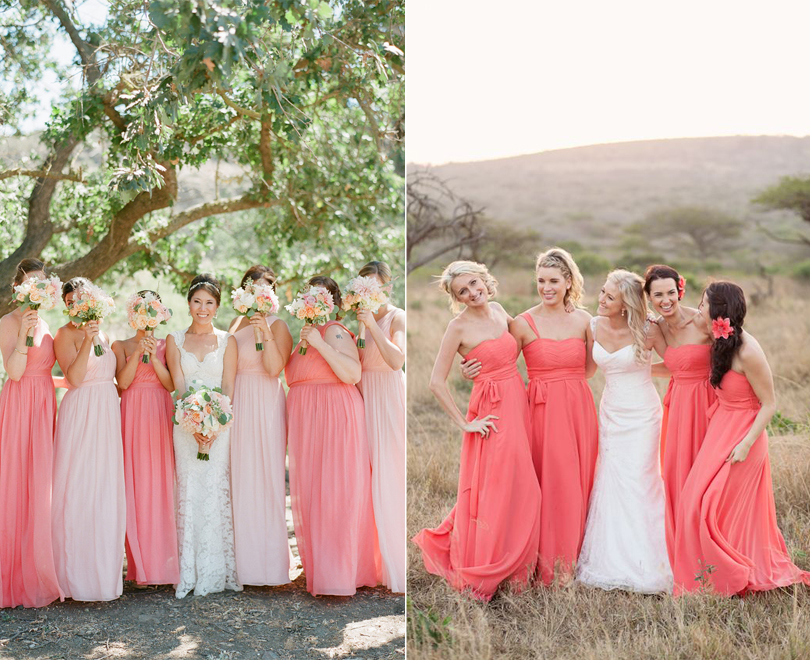 Bold Bridesmaids
Bridesmaids attire is a fantastic way to add pops of this gorgeous 2019 Colour of the Year. You can choose to dress your entire party in one solid colour or indulge in a more favourable ombre effect.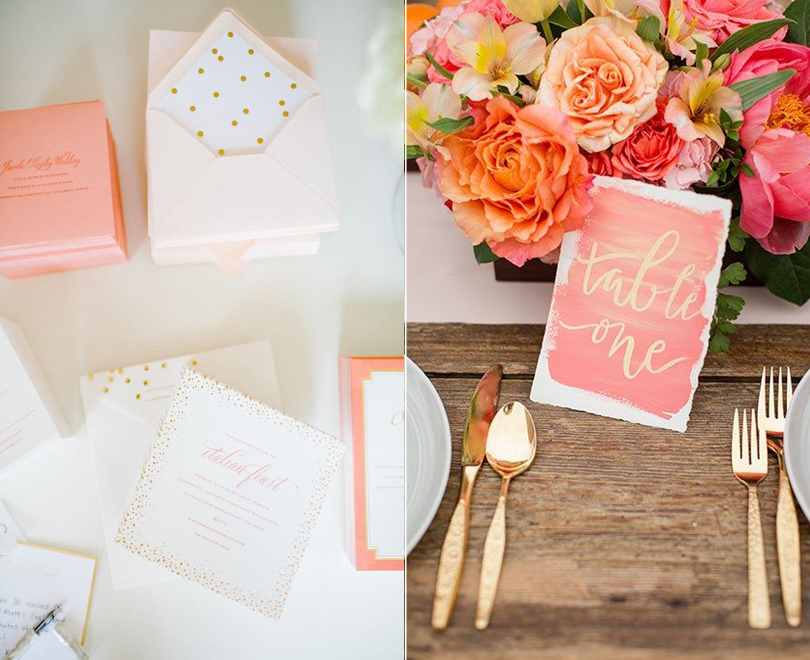 Dazzling Stationery
From invitation suites to full reception staples, wedding stationery is a fantastic way to incorporate bold and bright colours without overpowering your overall theme and design.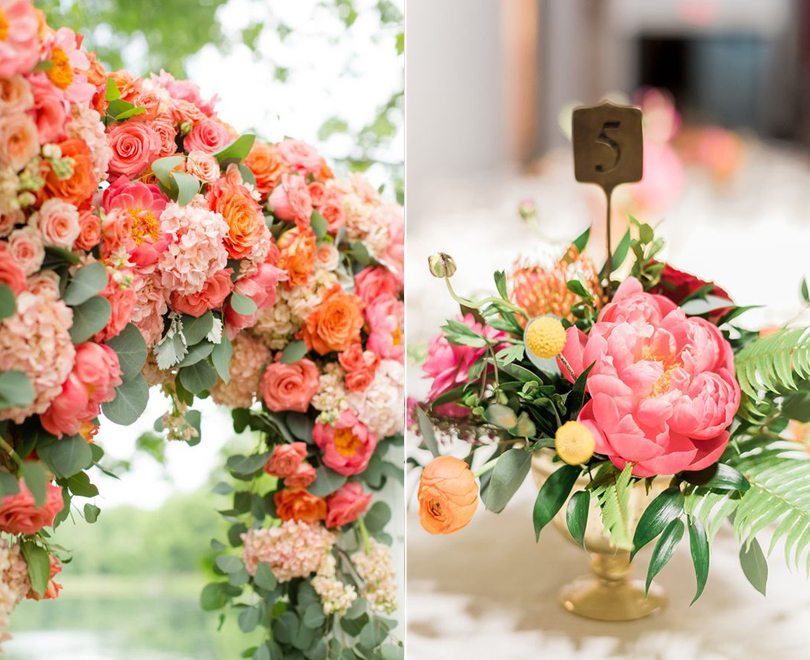 Lush Florals
It's no secret that we love, love, love flowers! To us, florals are like the sprinkles on a cupcake – they absolutely complete a wedding look. Bright and bold florals led themselves easily to a visually dynamic table and ceremony decor. Living Coral will absolutely work in these two areas of your wedding design.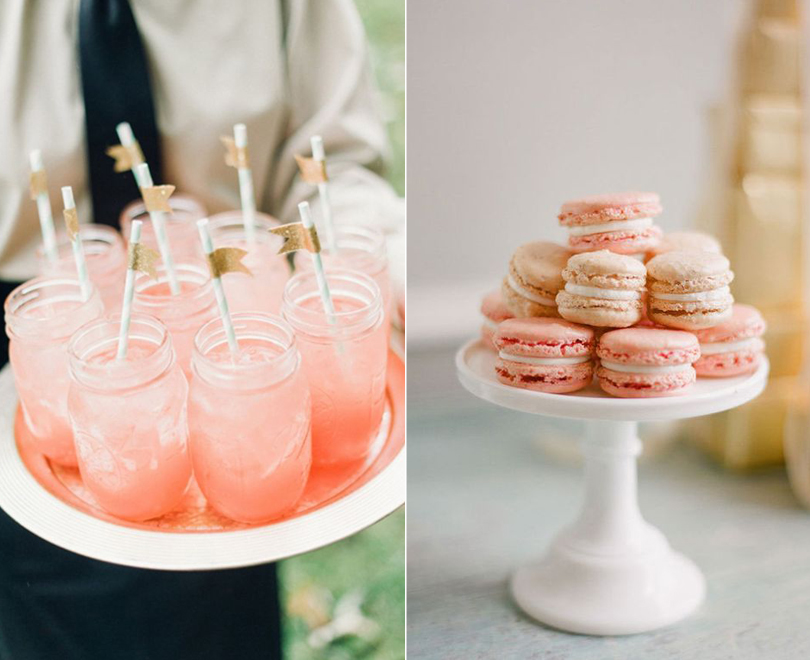 Fun Snacks
Consider serving chilled pink lemonade or a refreshing grapefruit cocktail as your welcome drink or signature cocktail as an easy (and yummy!) way to include coral into your wedding pallet. Pink and coral coloured French macarons also make for both visual delicious detail and dessert table addition!
To further help you explore this gorgeous colour, Pantone has created some inspirational palette ideas. Taking it one step further, we've put together some inspiring examples of how to use and include Living Coral into your wedding colour palette: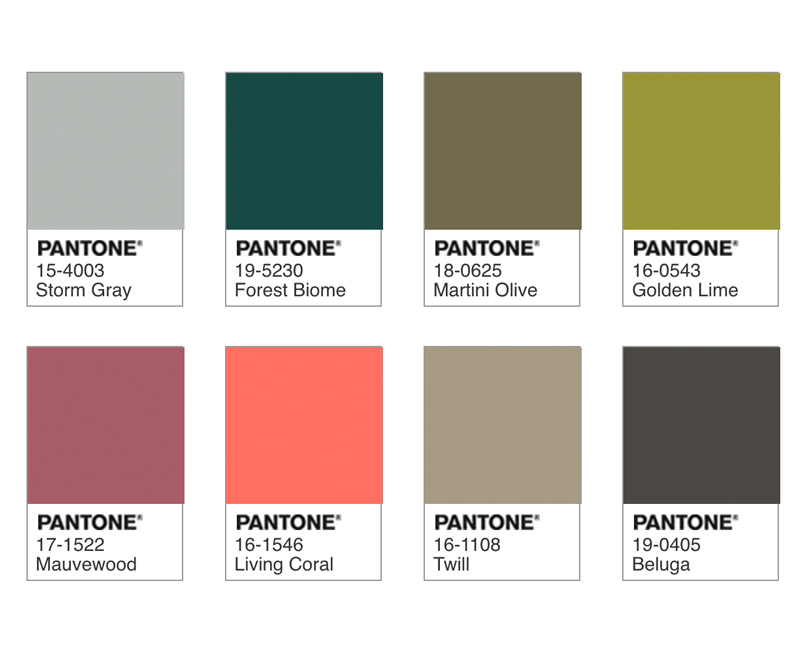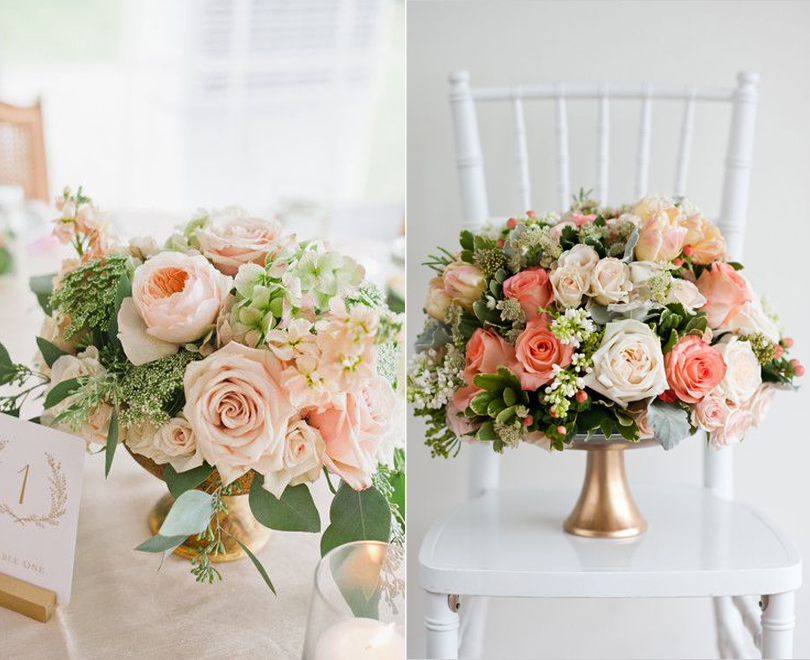 Focal Point
Pantone describes this palette as "immediately drawing our attention like a beacon of light. Living Coral warmly engages, vivifying the palette as it becomes the focal point in the understated and upscale, composed and cool colour grouping". We love how the natural green and tan tones both calms and compliments this year's colour!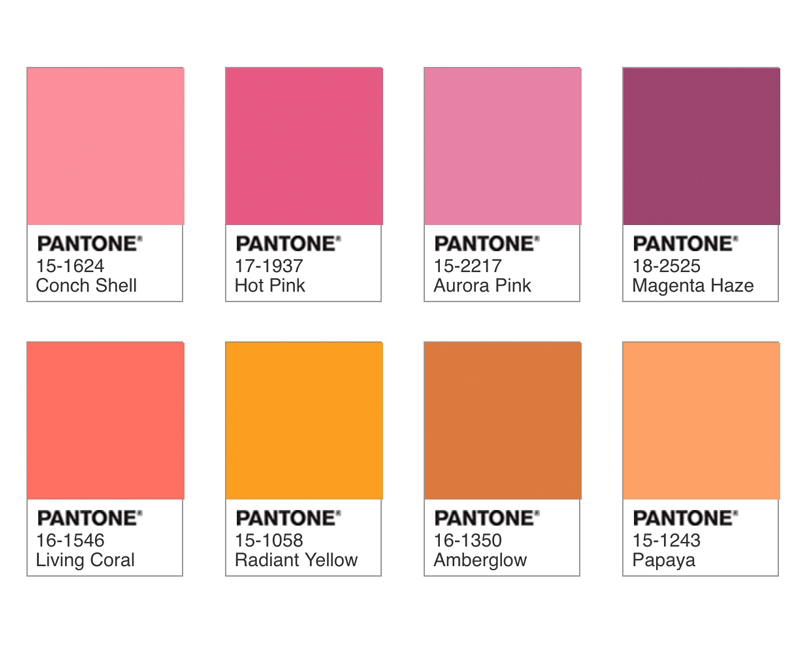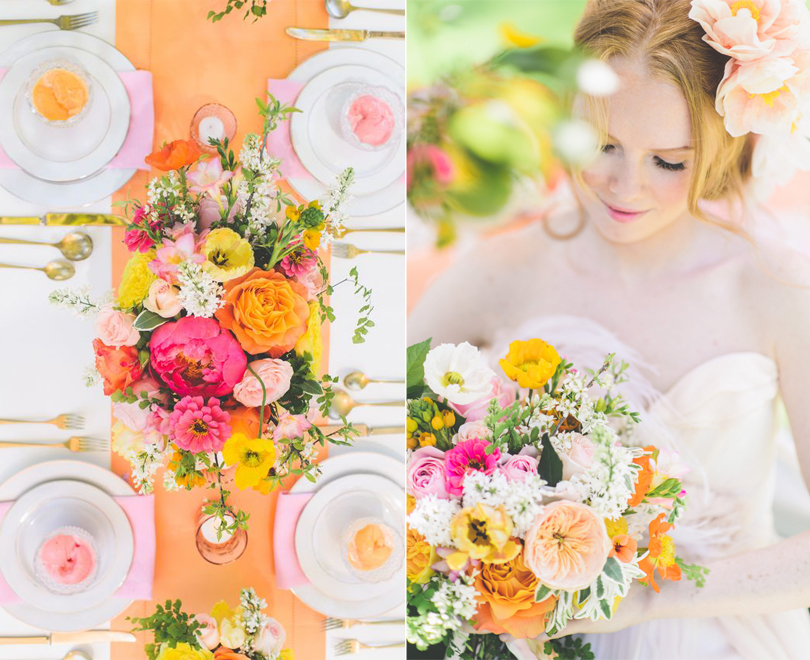 Shimmering Sunset
Pantone describes this palette as "bold and brilliant, a palette evocative of the dazzling portrait of colour splashed across the sky as the sun rises and sets, one where Living Coral energizes and enlivens, adding to our feelings of pleasurable warmth". We think this pallet is perfect for a peak summer wedding, were the days are both long and warm!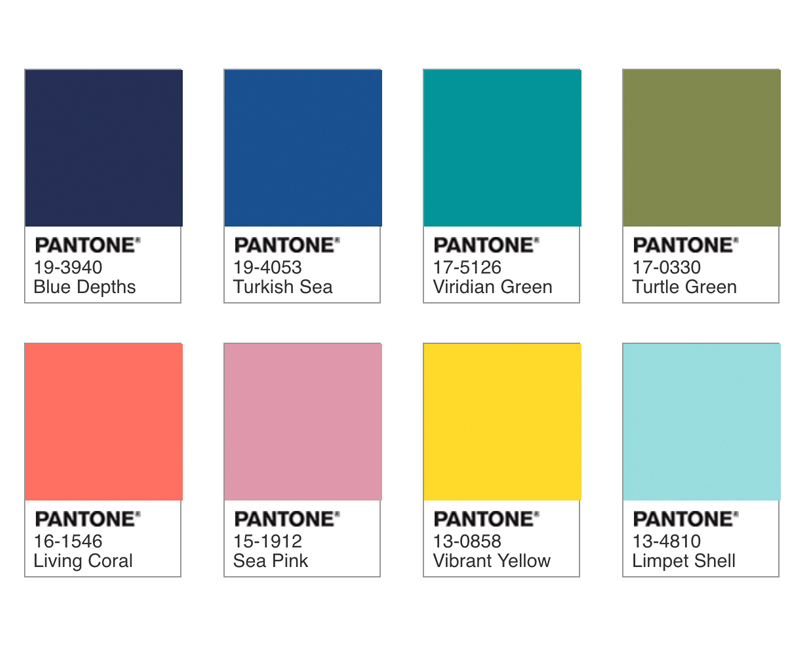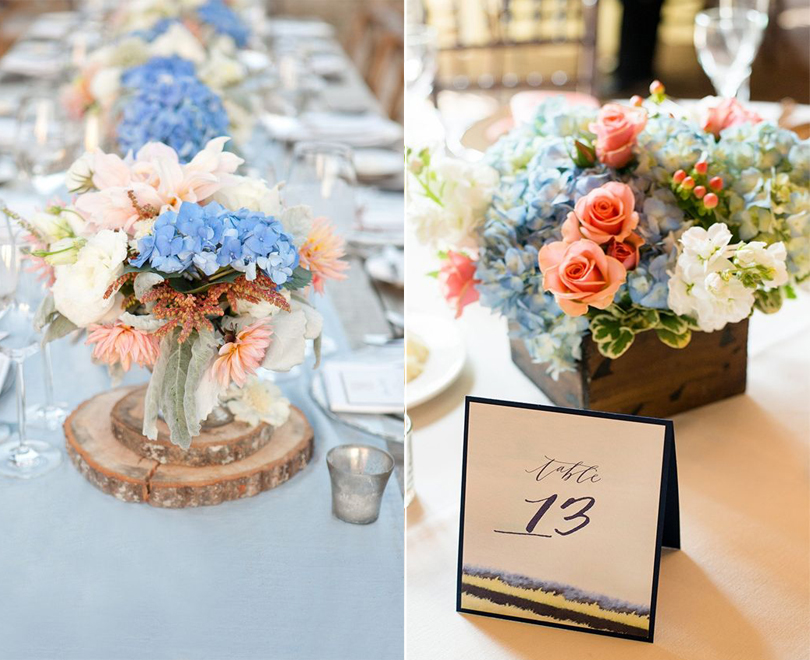 Under the Sea
Pantone describes this palette as "awash in colour suggestive of the watery environment that lies beneath a tropical environment. Living Coral is placed at the center of our naturally vivid and chromatic ecosystem, evocative of how coral reefs embrace with their warmth and nourishment and provide shelter to diverse kaleidoscope of colourful sea life". This palette is perfect for a nautical themed wedding hosted by the seaside!
We encourage you to take these gorgeous palettes to help you bring this year's special shade into your wedding designs!
xoxo KEP
* video, colour descriptions courtesy of: Pantone | example photos courtesy of Pinterest.