If you have been following any of the popular wedding style blogs and magazines, then you probably share our food crush on the biggest trend to hit wedding cakes since cupcakes and donuts: the naked cake!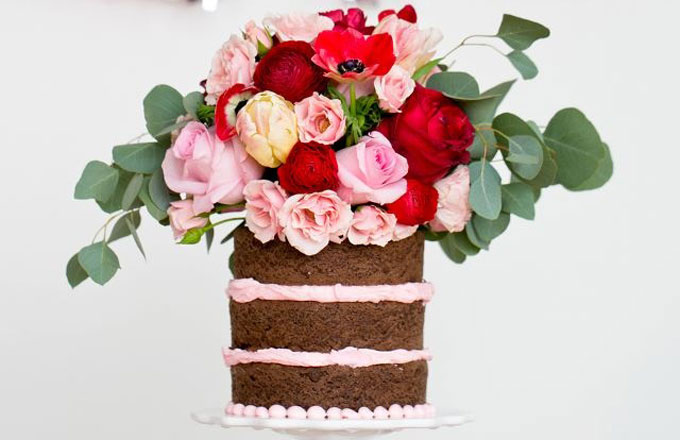 A naked cake is a classic sponge cake, layered to perfection, un-iced. That's to say that they don't have any of the fondant icing or traditional details that you would normally find on a wedding cake. With their sides left au naturel, these adorable naked cakes allow you to see the inside cake layers and all the goodness that they have in between, like icing, cream and fruit, cream cheese frosting, dusted icing sugar, or caramel for example.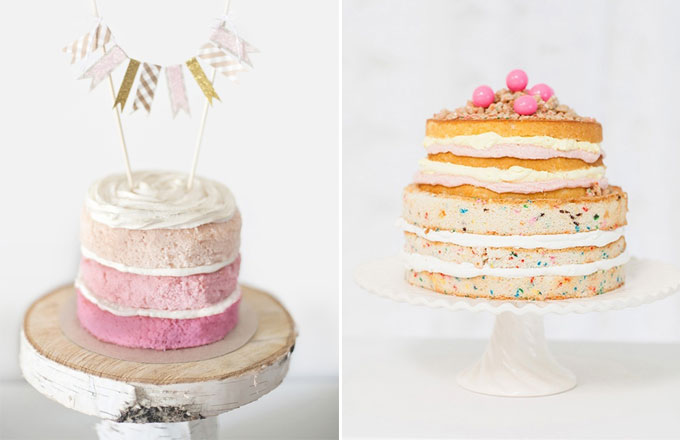 With their rise in popularity being attributed to the ever growing trend for rustic themed weddings, it would seem that the naked cake is here to stay. Perfect for a couple who wishes to offer a wedding cake that stands apart from the traditional wedding cake there is a cake trend that may be just the thing. These adorable cakes are ideal for those who aren't fans of a lot of frosting, are wanting a cake with a unique look, or wish to add it as the perfect Groom's cake.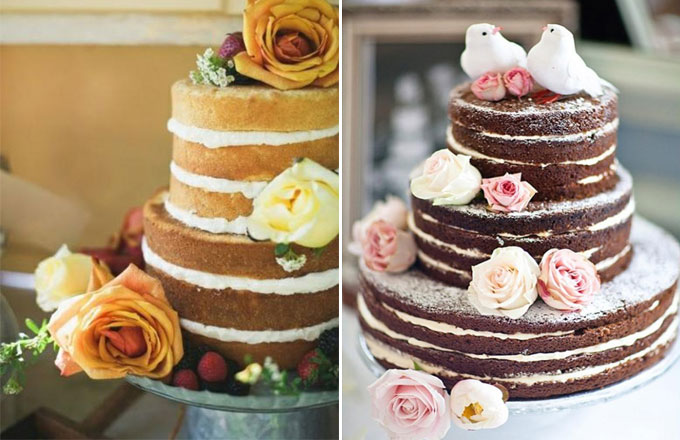 Here are some of the top variations on the theme:
The traditional naked cake – if there can be such a thing as it is still quite a new wedding concept, a traditional naked cake is layer upon layer of Victoria Sponge filled with cream, buttercream, or vanilla frosting and decorated with fresh flowers, fresh fruits (usually strawberries) and icing sugar. It is an impressive statement cake and can be easily adjusted in height to suit any wedding party size.
The chocolate naked cake – chocolate sponge is substituted for the Victoria Sponge and then the fillings might remain vanilla, fresh cream, or be swapped for fruit flavored or even chocolate frosting.
The mix & matched naked cake – all bets are off as vanilla and chocolate sponge are mixed with any type of frosting or filling you can think of from double chocolate to passion fruit. A glorious mix of flavours, bound to be something for everyone in the wedding party.
The tiered naked cake – most naked cakes simple stack layers and layers of sponge and frosting on top of each other in graduated layers rather than relying on actual cake boards, columns, and tiers. But some do. A great compromise if you love the idea of a naked cake but would like to make a nod to the traditional. I think it might also be a great way of having a cake made by a friend or family member who would likely be able to manage the weight distribution issues better using boards and columns.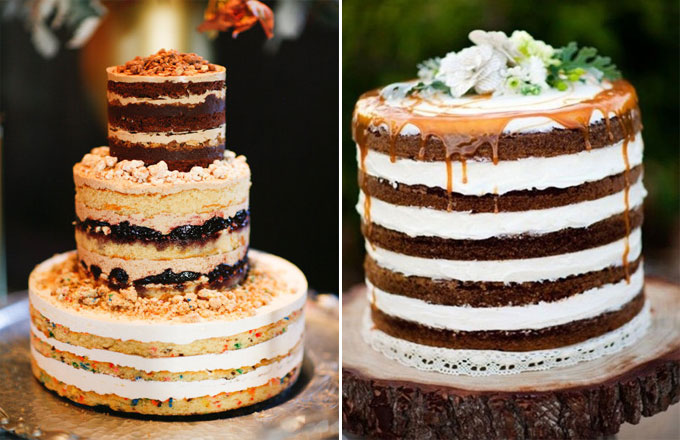 If you have the pleasure of living in the Ottawa area, like we do, then you have to try Ottawa's own It's a Matter of Cake: Xposed! Made with care and served by local baking guru, Matthew Somers, these amazingly delicious naked cake creations are a must have at your next event. Matt is currently serving up mouth watering flavours that include: the Rocky, Maple Carrot, the Split, and Peanut Butter Crunch. Available at Ottawa Farmer's Market – Brewer Park, the Flour Shoppe, or by pre-ordering online.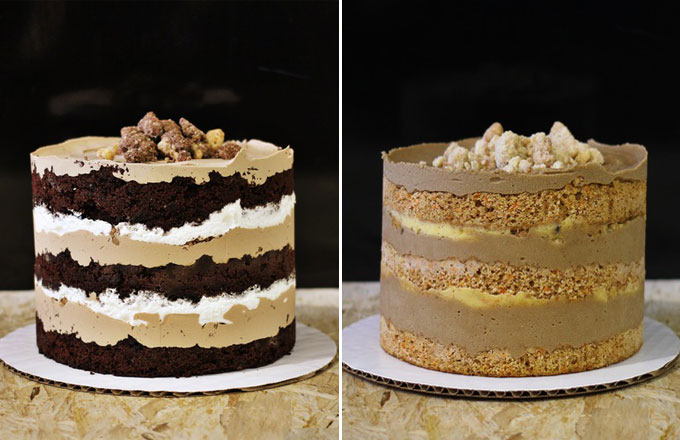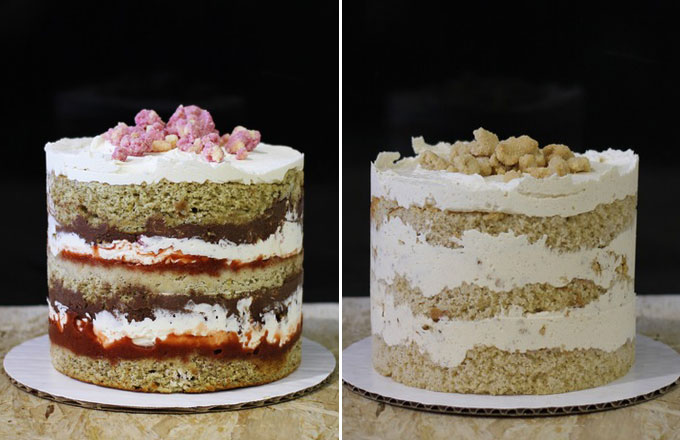 So go pour yourself a big glass of chilled milk and let's get un-iced – naked wedding cakes are simply about the whole cake and nothing but the cake!
*photos courtesy of Pinterest & It's a Matter of Cake, "Xposed", Ottawa, ON