The dated idea of a wedding being the "bride's day" is a thing of the past. Modern grooms are doing what brides have wished of them for years: they are getting involved with all elements of the wedding planning and loving it!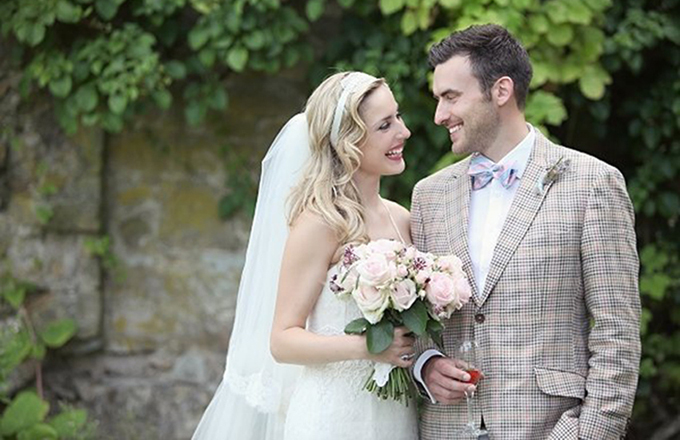 Modern grooms have realized that they, too, wish to make their wedding day special, tailoring to both their and their wife-to-be's needs. By paying close attention to the details and attending meetings and appointments, these grooms are creating trends that we expect will continue past 2013 for years to come.
Here are five trends that modern grooms are setting (and the girls are loving them for it):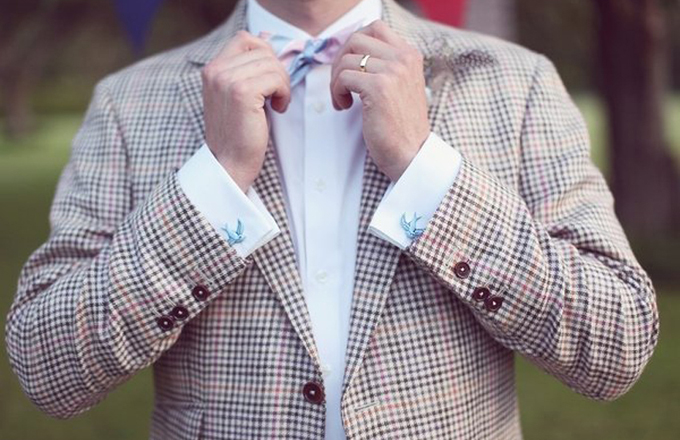 1. Male Engagement Rings: No, we don't mean that after the groom gets down on one knee, the bride has to as well. However, grooms wanting a ring on their hand as well, to show their dedication and commitment to their future wives. This is not a money grab created by jewelers, it is the grooms themselves who are asking for them. How sweet! If the bride's get one then why shouldn't the groom?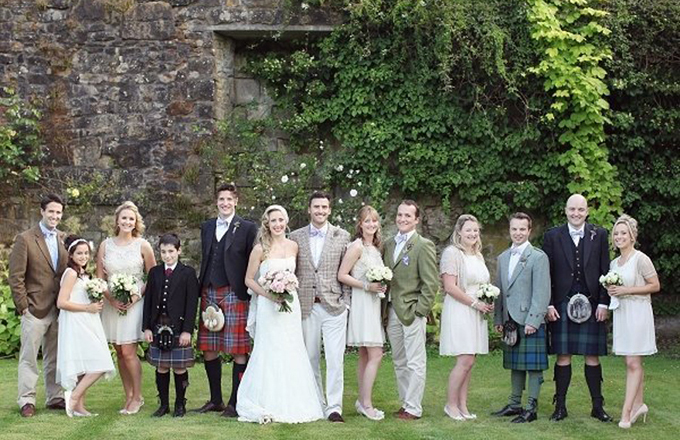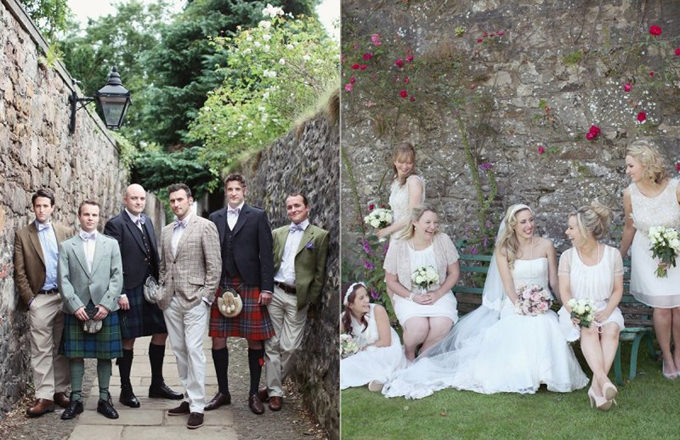 2. Co-ed Bachelor Parties: What a penny saver! Although it does sway away from traditional boys-only nights, bringing the entire bridal party together is an incredible bonding experience. The options are endless: take the group on a tour of the vineyards in Niagara, a trip to Wonderland and unleash the inner child, or head to Vegas! If you are still craving "boys' time", be sure to set aside time right before the big day for a guys-only poker night, host a groom's roast, or a trip to the barber shop to get ready for the big day.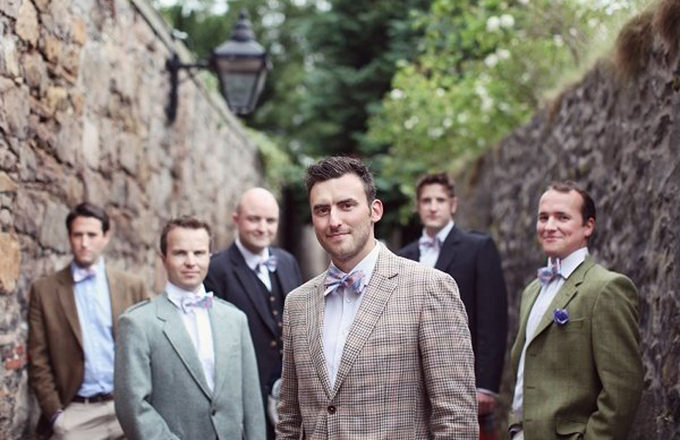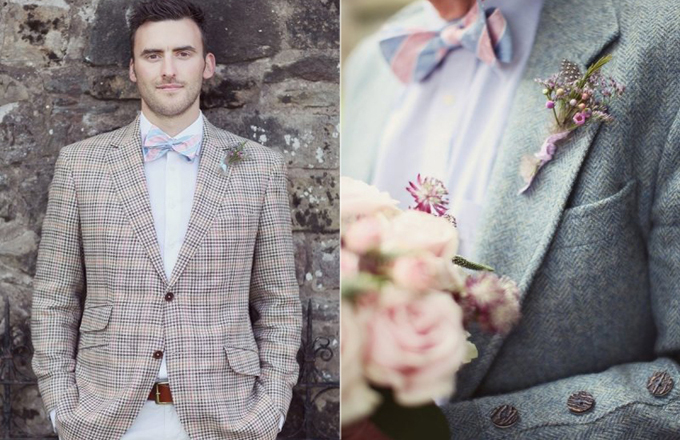 3. Different suits: The black tuxedo "James Bond" look is not for everyone, as modern grooms getting more trendy with their wedding wardrobe decisions. The groom's party is changing up the colour of their suits to include various shades of grey and blue, and much like their bridal counterparts, celebrating varying styles of suits amongst the men; good bye uniformity! They are also more open-minded with their accessory decisions including: adding suspenders, custom ties, funky patterned socks, and other pops of colour to their wedding attire.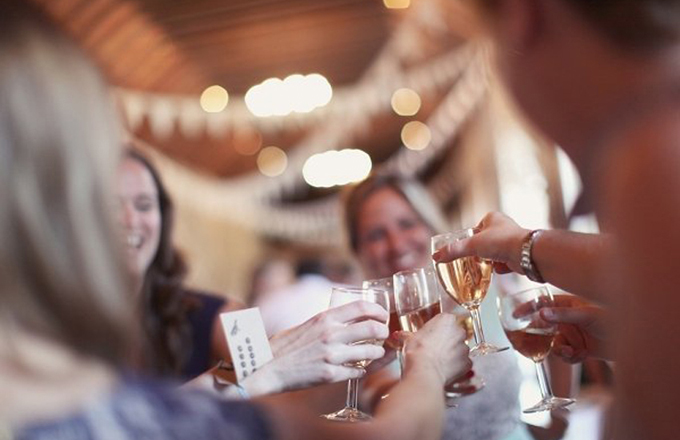 4. Scotch & Bourbon Bars: The latest modern groom trend that we love is including a special bar, separate from the main bar, featuring the groom's favourite beverage. Thanks to Don Draper and the other Mad Men, scotch and bourbon have made a strong come-back with modern grooms, encouraging guests to grab a drink and mingle in the lounge area that surrounds this mini bar.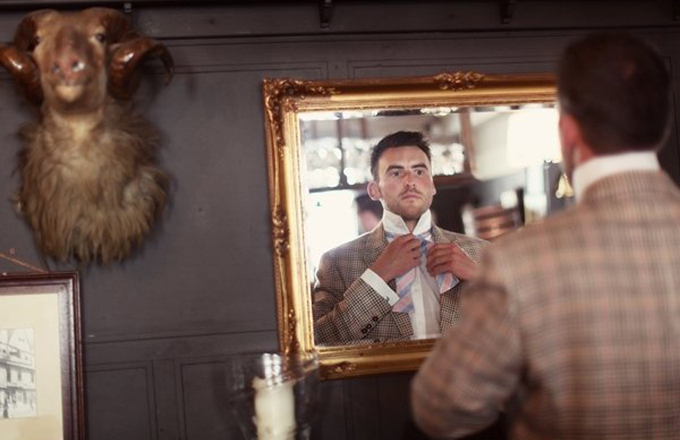 5. Groom Pinners: What's more surprising to find than walking in on your husband-to-be surfing Pinterest? Well, get used to it, because it's happening, and happening a lot. Although it is considered a "girls-only" page that is not stopping the men from getting some inspiration themselves. Visuals tend to help get the brain going, and what better than Pinterest where everything from engagement ideas, honeymoon destinations, and funky sock ideas can be found in one place?
Modern grooms are changing and setting wedding trends that are sure to stay,  and their brides are embracing these ideas; letting the grooms have aspects of the wedding that they can call their own.
*Photos courtesy of Craig & Eva Saunders Photography, "Sarah & Pete", Edinburgh, Scotland.