The city of Ottawa may have a reputation for being 'vanilla' but our wedding industry is anything but that. Every year we're seeing vendors bring fresh, fun ideas to couples that want to add unique touches to their big day. As planners, there's nothing better than hearing a wedding guest say "That's SO them!" when they pick up on a personalized detail. Here's a list of our favorite local vendors that will make your wedding day one of a kind.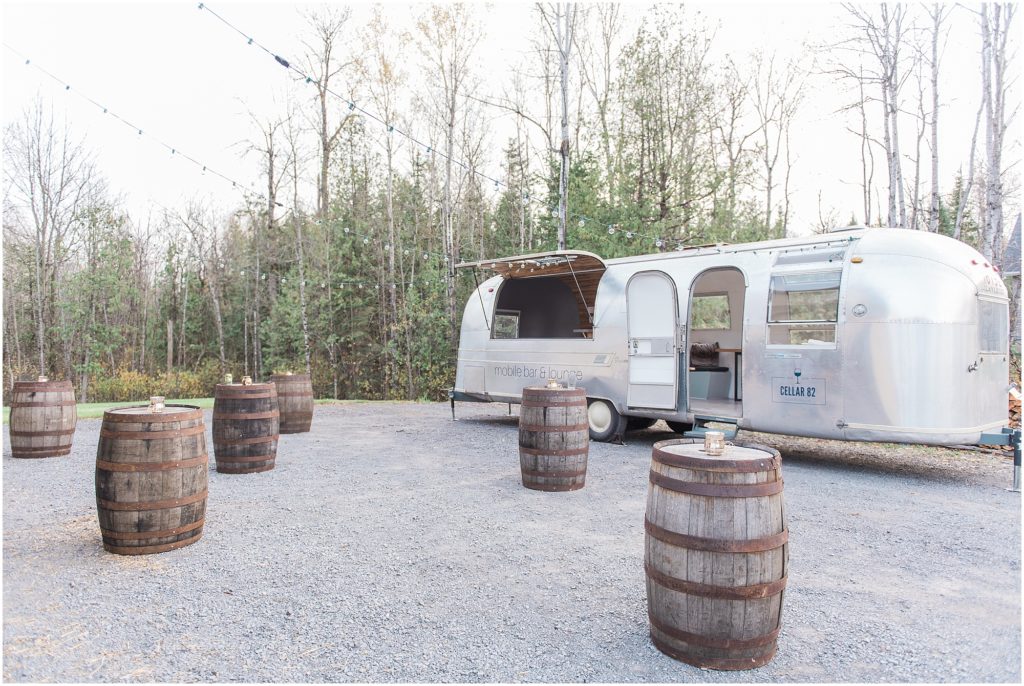 Bring in a fun bar
As elaborate photobooths slip out of style, couples are on the prowl for alternative ways to keep their guests entertained. Cellar 82 is a mobile bar and lounge set inside a stylishly renovated 1967 Airstream trailer. They offer a variety of creative cocktails, boozy snow cones, and alcoholic freezie pops. Not to mention, the beautifully designed trailer provides the perfect backdrop for your guest's selfies. Rental of the Airstream is $1,500 and an open bar starts at $55 per person.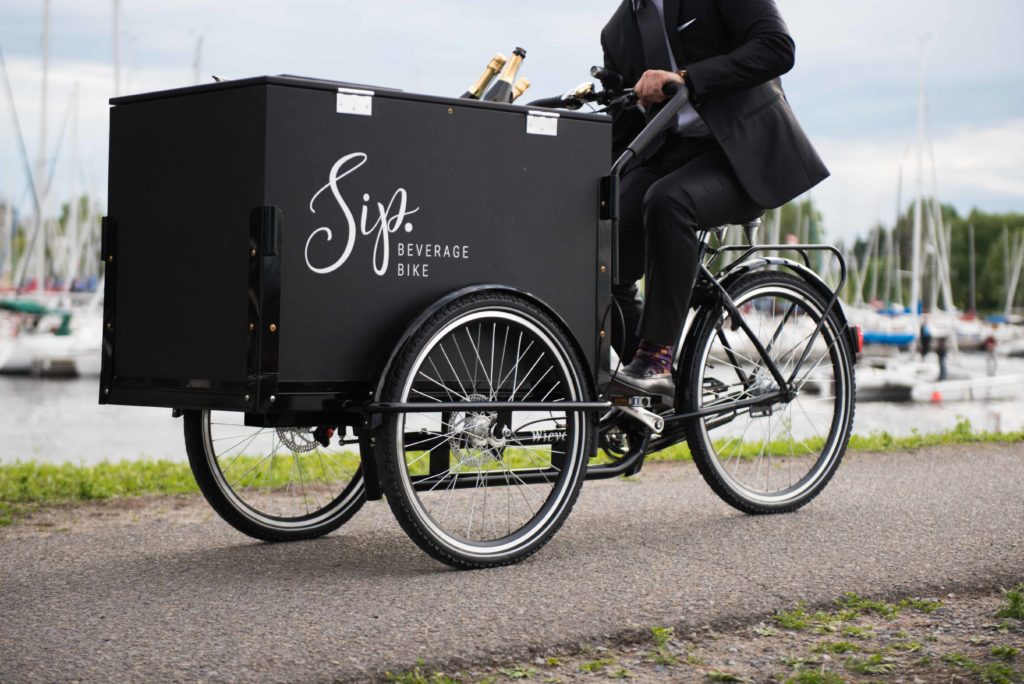 Bring in a fun bar…on a bike!
If there are two things that Ottawans love in the summertime it's bikes and booze. Sip Beverage Bike has combined these local favourites in an adorable (and safe) way. Sip will come to your venue on a super cute custom bike equipped with an ice bucket and large cooler box stuffed to the brim with beverages of your choosing. Drinks are served by a friendly driver decked out in either a tuxedo or an "I make pour decisions" t-shirt. Their standard event package is $500 for 4 hours of service.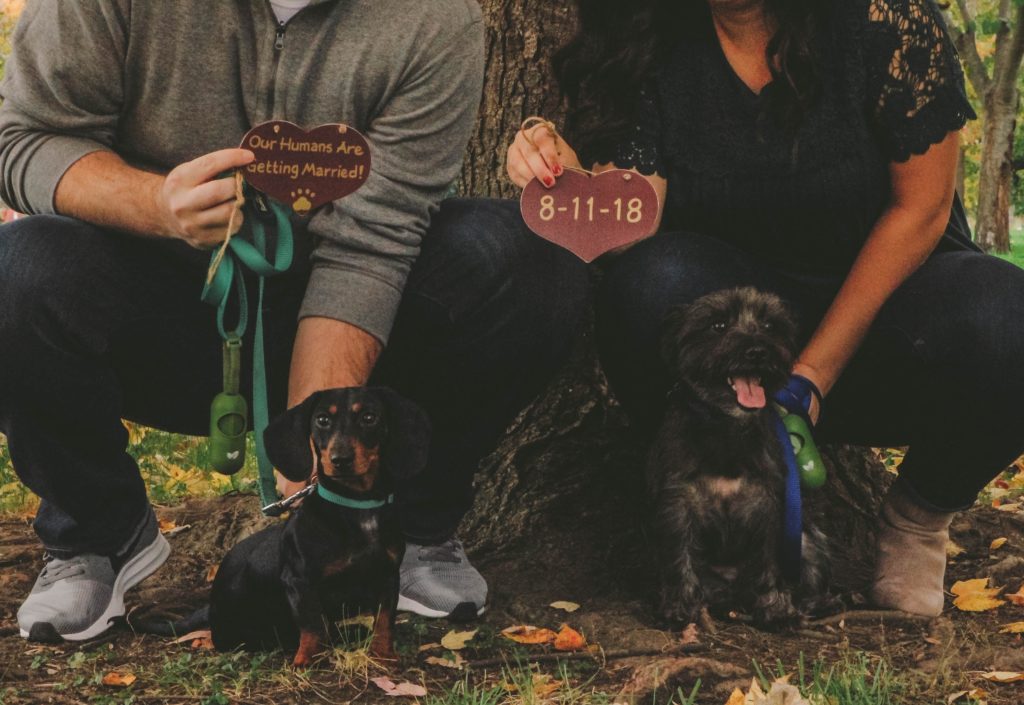 Involve your pooch in the festivities, risk free
Have you thought about including your pup in your wedding but are worried they may do something unpredictable like say, pee on a guest? Worry not, Dayna's Pet Sitting is here to be your dog's personal Day Of Coordinator. Dayna's will manage your dog's needs throughout the rehearsal, ceremony, photos, and any other moment you want them there for. Afterwards, they'll transport Fido to a caretakers or kennel so you can enjoy your reception and honeymoon. There packages are 100% customizable and quotes are given on a individual basis.

Make your own wedding bands
Jewelry workshops that let you design and create your own wedding bands are sentimental and make for a truly unique date night. Cynosure Jewelry Design has a private, two-session class that walks you through the ring-making process from start to finish. Dates and times are flexible according to your schedule and no experience is required. The workshop is $360 per couple plus material fees depending on what type of metal and design you choose.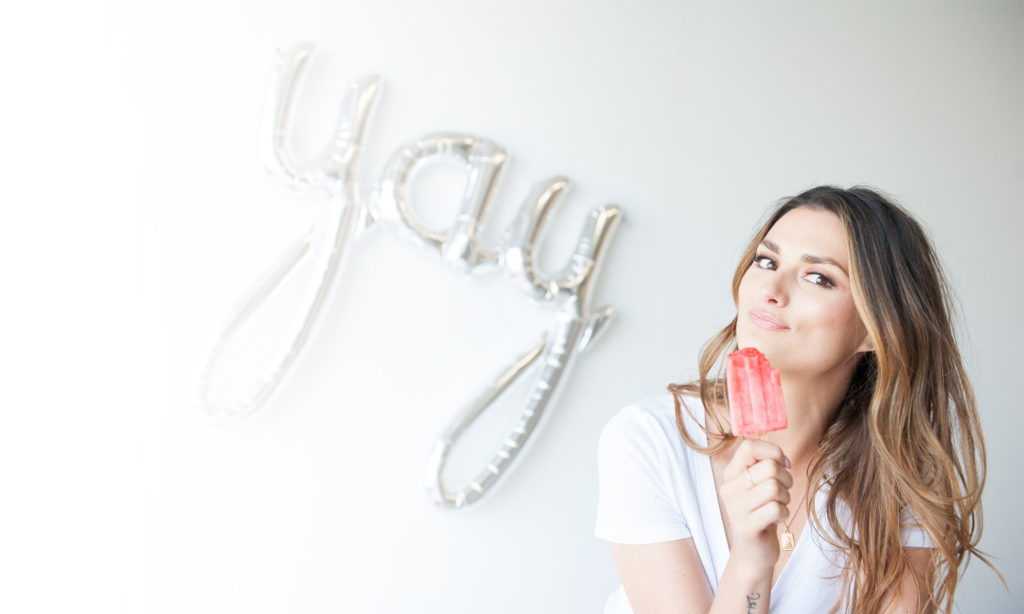 Incorporate non-traditional desserts
Unique wedding desserts can be a great way to show off your personality as a couple. They also tend to be a big hit with guests. Popafella Paleta Bar offers a delicious line of vegan, all-natural popsicles perfect for cooling down guests at outdoor wedding. Their gourmet popsicles start at $4 a piece with lots of different catering options available.
Xoxo, KEP
Photo credit
Cellar 82: Photography by Emma 
Sip Beverage Bike: Kamara Morozuk Photography
Popafella Paleta Bar: MDRN Photobooth Company