Do you consider yourself adventurous? Do you think outside of the box? Do you want to have a truly unique wedding? Are you willing to be a little risky (not to the point of completely defying the law, but enough to give you an adrenaline rush that you'll remember forever)? If you answered YES to any of the above questions, then you are the perfect candidate for a Guerrilla Wedding. Guerrilla weddings are nearly free, completely spontaneous, require very little planning, and no bride will suffer from Bridezlla Syndrome when opting for this type of impromptu ceremony.
a bride
a groom
a witness
an ordained minister
date, time, rendez-vous point
venue of your choice (public or private)
It is as simple as that! Remember to only invite no more than twenty of your family and friends otherwise you will need a permit and that is not very "guerrilla-like". Make sure to tell your guests what your plans are, spontaneous weddings are hard to handle as is, so if it is a complete surprise it might just give them a heart attack.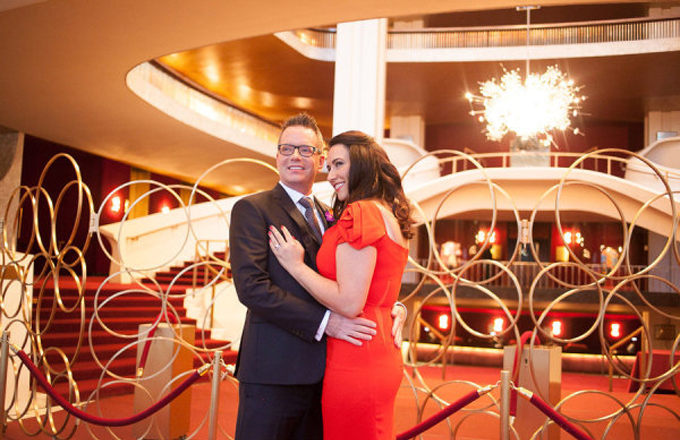 If you're planning a guerrilla wedding here are a few location ideas to get you started:
at the base of a historical landmark
museum grounds
public park
sea-side or on the beach
public courtyards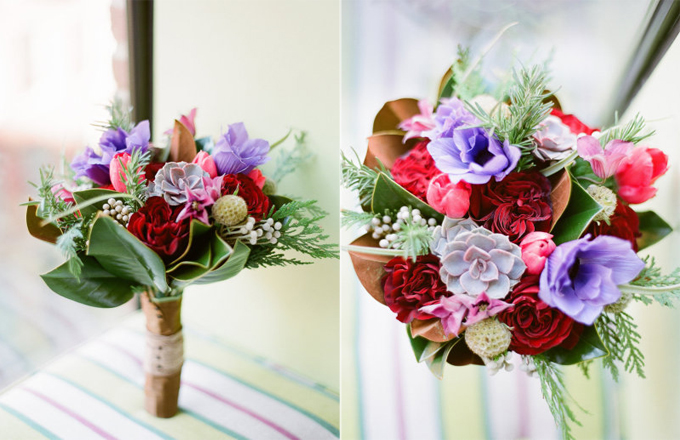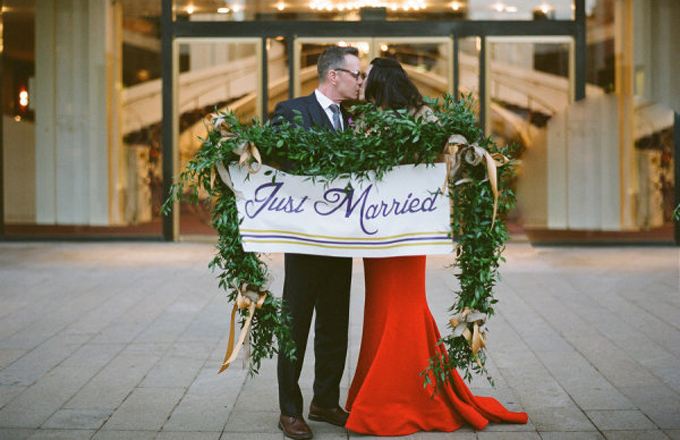 Your options are endless and the world is truly your oyster! Just don't be silly and invite a huge entourage because you will get caught, also make sure to be respectful, clean, and quiet. Guerrilla weddings allow the couple to be right in the moment with each other. The excitement and spontaneity of the moment, the rush, and the romance all come together to make it a truly special couple of minutes that will never be forgotten – not only by you or your guests, or the on-lookers, or even the security that you might be running away from (like in the movie scene, Screen Gems & Spyglass Entreatment's 2012 film, The Vow).

Weddings are about you joining together and celebrating what you share as a couple. You don't need a fancy venue, five-piece band, or an open bar to share the day with your nearest and dearest. Do what will mean the most to you, and if it's free – hey! all the better! The only formal planning that you might need to do would be to select your reception venue. Your favourite restaurant perhaps? Maybe somewhere special, where you went on your first date? Or where you got engaged? This would require some planning, but it's as easy as it gets because all you'd have to do is call and make a reservation. And that's it!
Happy Planning!
*photos courtesy of Carmen Santorelli Photography, "Andrea & Scott", New York City, NY.
** video courtesy of Screen Gems & Spyglass Entertainment, "The Vow", 2012. All copyrights reserved.