There is so much to love about a fall wedding—the cooler temperatures, rich colours, and lush, cozy venues. Here are some of our favourite trends that will enhance any autumnal party experience.
All velvet everything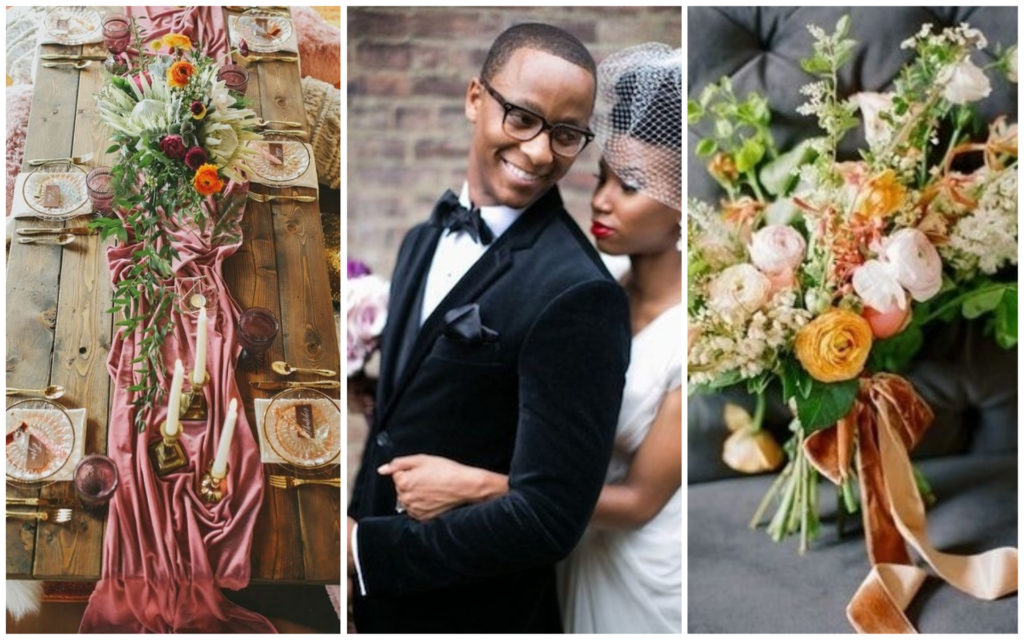 This ultra-luxe fabric has made a big comeback in fashion and furniture design over the past few years. It's no surprise that velvet has worked its way into wedding decor as well. Velvet adds an enhanced level of luxury to a boho-chic event. We especially love it as a table runner with lush florals and tapered candles. It also looks great on a vintage-inspired wedding party or in small ribbon accents.
Fresh fruit as decor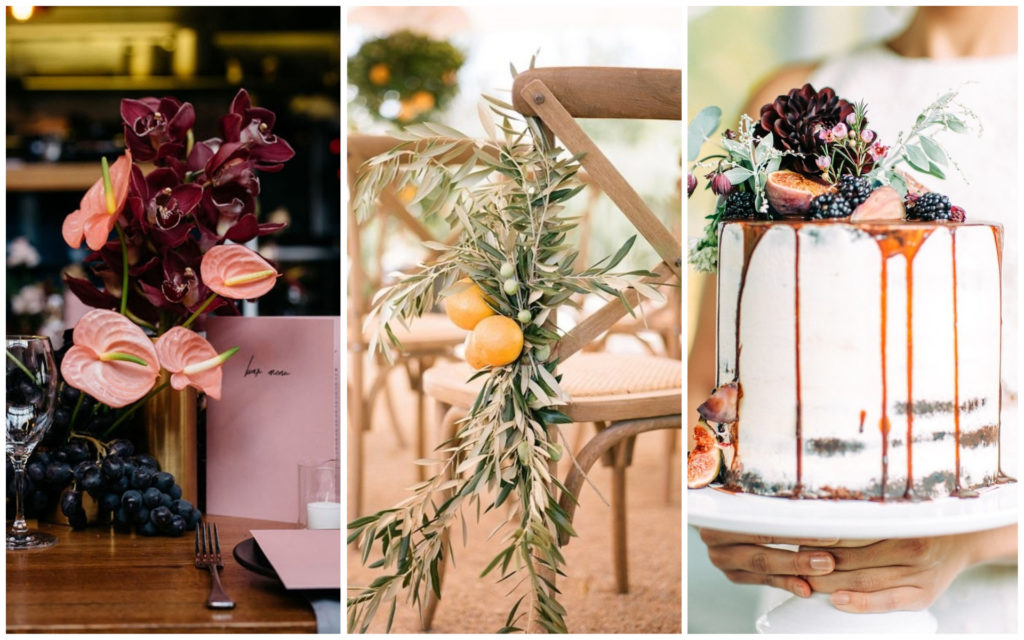 Fresh fruit is an easy way to make your decor look like it came straight out of a Dutch Masters' painting.  Choose jewel-toned fruits like grapes, pomegranates and figs for a moodier feel while citruses like oranges and lemons work for a brighter, cheerier look. Fruit doesn't have to stop at centrepieces. Use it as a delicious decoration for your cake, incorporate it into your menu, or wear it in a floral crown.
Relaxed meal service
Nothing encapsulates the fall season more than a shared meal among friends and family. Opt to have your meal served family style, where dishes are passed between guests, instead of the traditional waiter experience. This encourages your guests to interact with each other which gives a cozier, more intimate vibe. Grazing tables where guests help themselves to spreads of artisanal meats, cheeses, breads, and vegetables are also gaining popularity. Not only will it taste great, but it also acts as a show-stopping centrepiece for the entire event.
xoxo, KEP
Featured image credit: Kathy Fleischer at Fleischer Photography