Congratulations – say it loud and say it proud! You're engaged! Undoubtedly, you want to show off that brand new bling, but how do you go about it? Here are a few ideas!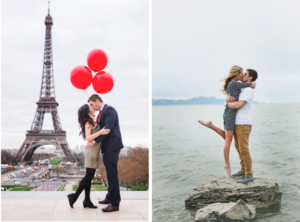 Take advantage of your vacation setting!
You can take some dreamy pictures showing off how in looove you are while on a vacation! During a sunset at the beach, after a hike to a mountaintop, a beautiful forest, or even skating are just a few romantic settings to snap that priceless picture to announce the next stage of your life to your friends and family!
**Bonus points for getting engaged ON vacation!**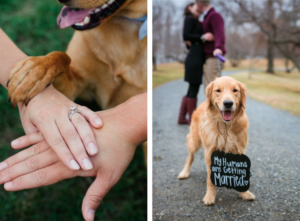 Use your pets!
We don't care what anyone else thinks: fur babies count as family! As such, use their cuteness to your advantage and involve your little bundle of fur joy when making the announcement!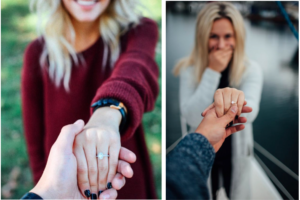 From-his-perspective shots!
Your reaction to the proposal is a priceless memory for your fiancé! Let your friends and family know how giddy and on-top-of-the-world you feel by sharing your fiancé's view of the magical moment.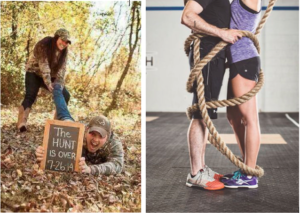 Personalize it with your hobbies!
Obviously, every couple is different and enjoys different hobbies/activities together! Whether it is sports or fitness, hunting, fishing, dancing, watching movies, drinking wine, going the beach or anything else, make sure to use your passions and originality to create a personalized touch to your photo announcement!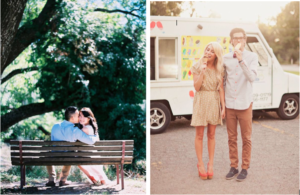 Use a significant location!
Whether it is where you first met, where you had your first date, or where you said 'I love you' for the first time, pay your dues to that underrated park bench by forever immortalizing it as part of your journey together!