As we kick off any new year, we are guaranteed to see so many new trends and style elements that contribute to our weddings! 2017 has crept up on us so quickly, but we are utterly in love with the fun style that it brings! We really hope to see these wedding trends around for a loooong time!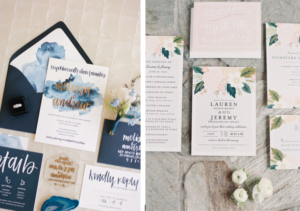 Extravagant Invites
Let your guests get a feel for your style with wedding invites that really reflect you and your fiancé! Invitations are an underrated part of the wedding process, so don't let them slip through the cracks.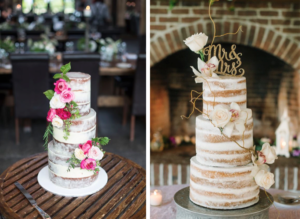 Sophisticated Naked Cakes
Traditionally, a quirky, naked wedding cake may not suit everyone's wedding style. However, a sophisticated and more polished naked cake can add whimsy and charm to any wedding!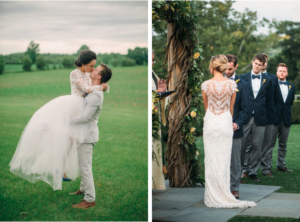 Lace Dresses
More and more, lace detailing on wedding dresses is emerging as a 2017 super trend! Whether you choose the perfect dress with lace sleeves, a lace bodice or even a full-lace frock, there is no denying that you will be on trend and on point.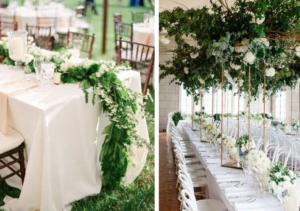 Luscious Greenery
No matter your style, one thing is for sure: your floral arrangements will include lots of greenery! The versatility of greenery, vines and leaves in any space will bring a soft and natural vibe to your wedding.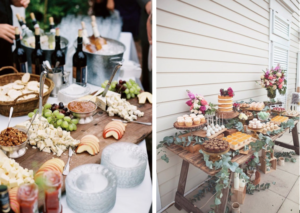 Pick Your Own Munchies
Where's the fun in being served your wedding meal?! Give your guests some selection and freedom with the opportunity to choose their own appy, dinner or dessert! You'll be forever remembered as the fun wedding with great food, trust us!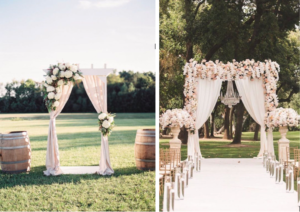 Outdoor Archways
If you're not having your ceremony outdoors this year, then you may want to reconsider! Extravagant or simple, your archway can be personalized with your colour scheme and style! A breathtaking over-arching structure helps to establish the tone and vibe of your wedding. Bonus points: it is also a great photo opportunity!
** Photos: courtesy of Pinterest & Google
Invitations: Song + Pen, Anna Delores Photography; Minted, Michael and Carina Photography
Food: Cooper Carras Photography; Kara's Party Ideas