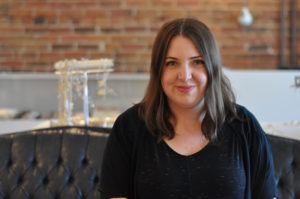 Meet Meaghan Brunetti!
Meaghan is the owner of Norde Bridal, formerly The Handmade Bride, a wedding and bridal boutique in the heart of downtown Ottawa. When Meaghan got married in 2011, she discovered that it was much more difficult than she thought to find the type of dress that she was looking for. In her eyes, most gowns were too traditional and nothing unique or special. After her experience in wedding dress shopping, she knew that creating something original and unique would help other brides throughout their wedding process!
Recently undergoing a name re-launch, Meaghan believes that they have outgrown The Handmade Bride name, and they must grow to match their clientele and current image. The name, Norde Bridal, is a true reflection of their dedication to providing brides-to-be with Canadian and North American designs, as well as pays homage to their home roots!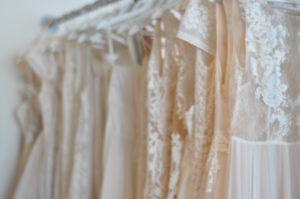 Although many bridal salons are 'fancy,' and a little intimidating, Norde Bridal has such an elegant, down-to-earth and laid-back atmosphere. Just from walking through the front doors, I had an immediate sense of calmness and whimsy. The shop is adorned with a brick wall, white and gold details, a large black tufted sofa, stunning jewelry, soft fabrics, tulle, lace and it's just beaming with natural light! It makes it the perfect organic and sweet environment to say yes to the dress!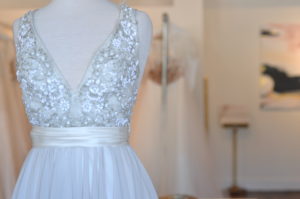 The dress selection in the boutique is like no other: all dresses are created by Canadian designers and all are completely customizable. During your 90-minute consultation, the stylists at Norde choose dress options strategically based on your personality, body type and personal style! Not only is there customer service on point, but the employees are actual stylists. Meaghan and her lovely team understand the intricacies of dress fashion and dress construction. Her stylists are knowledgeable and practical as they help the bride-to-be along her journey to find that perfect wedding gown! Norde Bridal's philosophy and process is educational right from the start, as they teach the bride-to-be about which dress style works the best for them!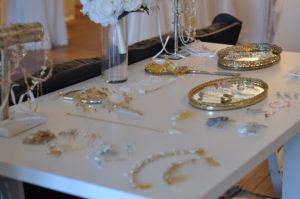 In addition to dress consultations, they also offer styling consultations. Even if you have purchased your dress elsewhere, the wonderful team at Norde will help pick jewellery and stylistic elements, such as belts and hair clips, to make you shine on your wedding day!
Norde Bridal offers a bridal boutique experience like no other. Come visit and find out for yourself! Whether you have your mother's old wedding dress to transform, you want stylistic elements from 5 different dresses combined into one, or you are just looking for a unique and down-to-earth gown, Norde Bridal has got you covered. What are you waiting for?!
Make your wedding dress dreams a reality with Norde Bridal!
*All photos are courtesy and property of Kennedy Event Planning.