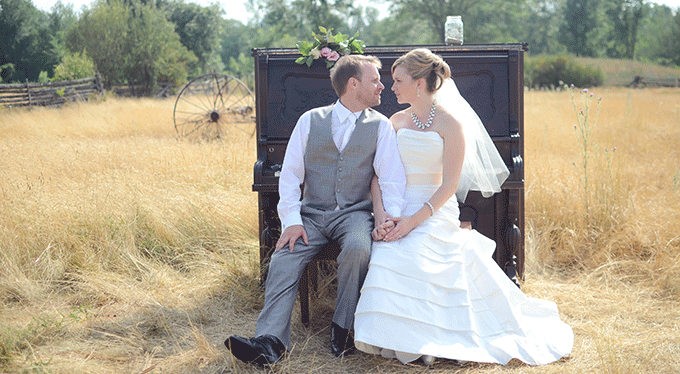 This summer we had the esteemed pleasure of working with Erika and Eddy, one very special couple with a very special story.
On Sunday July 15, 2012, members of the Ottawa wedding community came together to execute a charitable wedding for a local radio station "Runaway Bride" contest runner-up, Erika Osborn and her now husband, Edward Harrison. The young couple were wed at Stonefields Heritage Farm in Carleton Place in the humble company of thirty of their closest friends and family.
Erika and her fiancé had been planning their wedding when they were both affected by the most recent government employee cuts, Erika losing her job and Edward forced to compete for his own; leaving them unable to continue with their wedding plans. Learning of the "Runaway Bride" radio contest, Erika applied in hopes of being selected with the chance to win a free wedding. After participating in and subsequently losing the contest, we, along with Laura Kelly of Laura Kelly Photography, approached Erika with the ultimate consolation prize: her dream wedding designed and planned by a top-notch team of wedding experts. Under our guidance a total of fifteen local wedding professionals and businesses worked together to plan, coordinate, and execute the flawless charitable wedding ceremony and reception in less than four weeks.
We felt an immediate connection to Erika's story and knew that we just had to create the perfect wedding for this deserving couple. We knew that members of the Ottawa wedding community would rally to help, but could not have predicted the outpour of generosity and willingness from these professionals to participate in the great cause.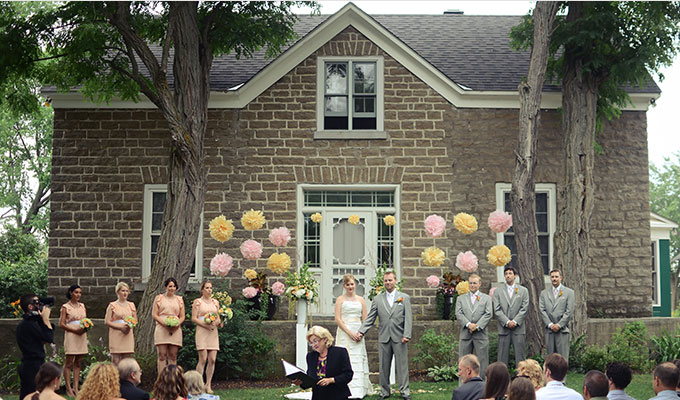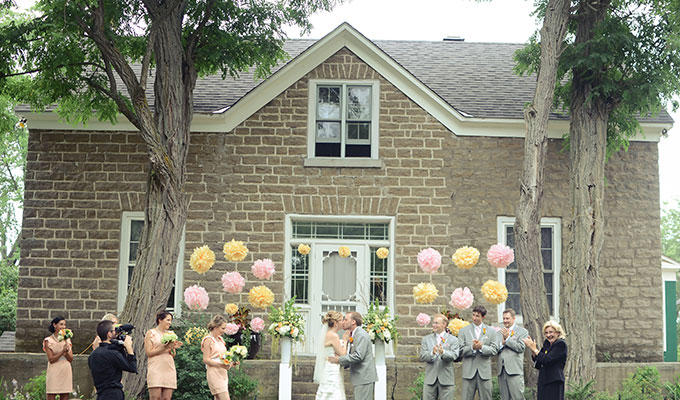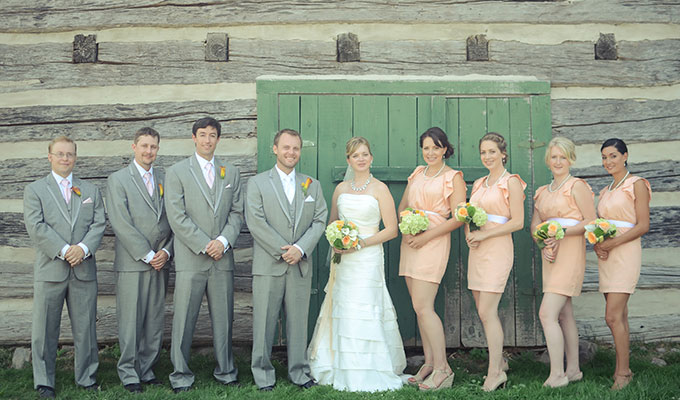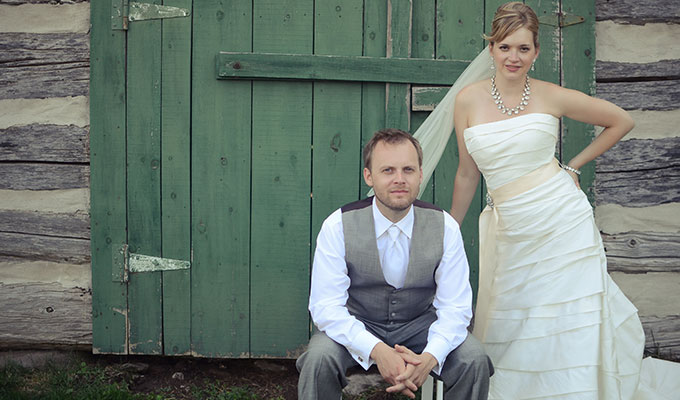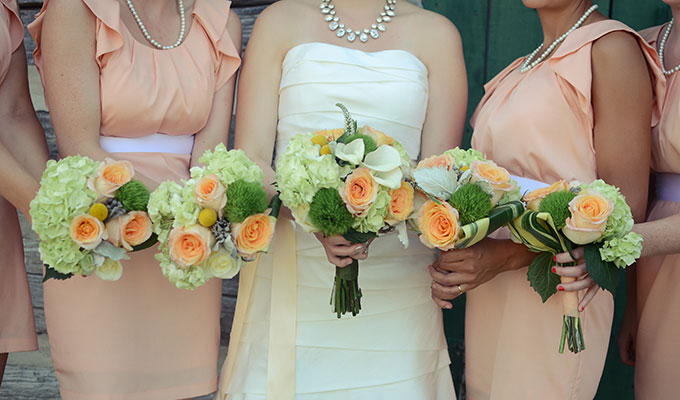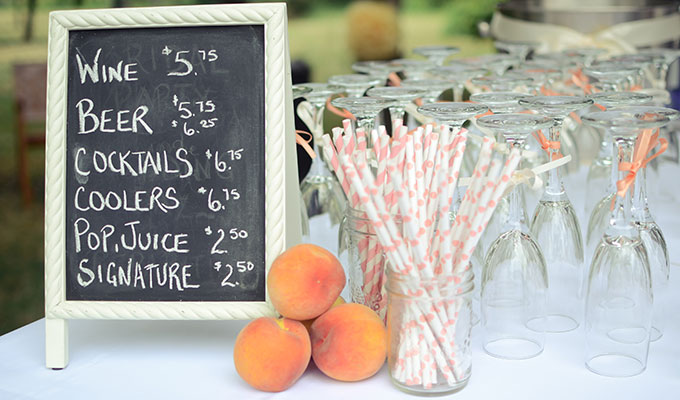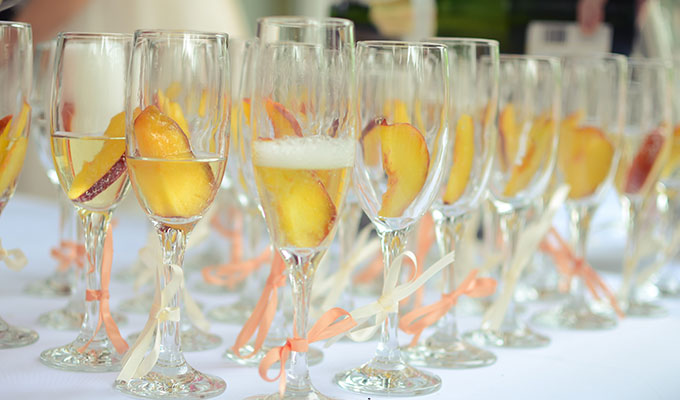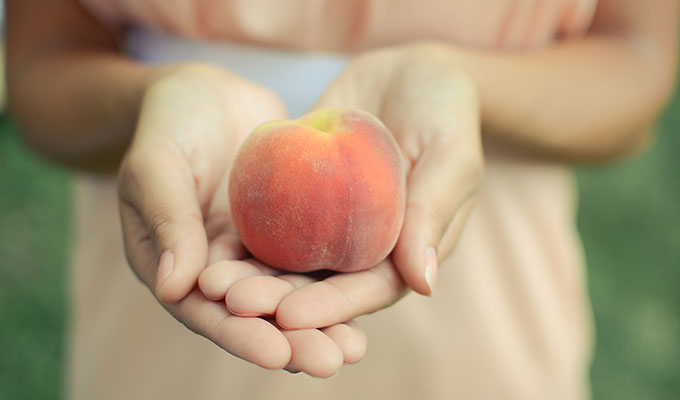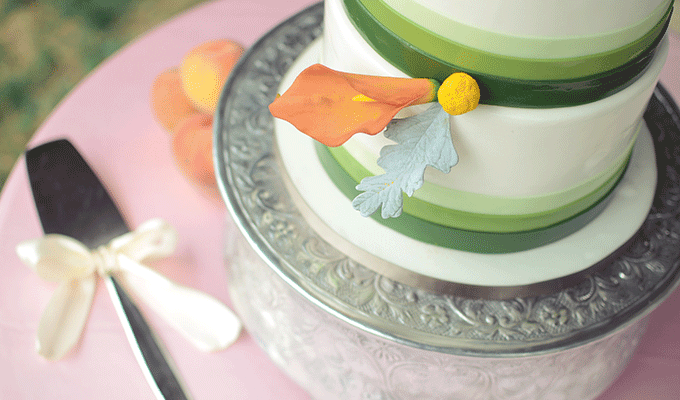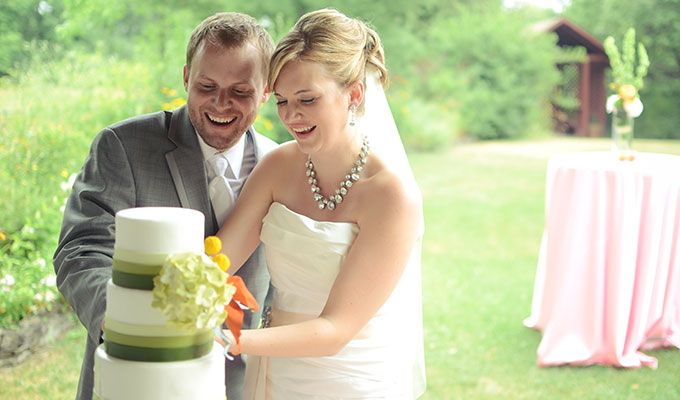 Many humbled thanks go out to all the professionals involved:
Event Design and Coordination by: Kennedy Event Planning
Ceremony conducted by: Exceptional Ceremonies
Music provided by: Professional Entertainment Group
Hosted by: Stonefields Heritage Farm
Gown donated by: With Love Bridal Boutique
Bride's jewels by: True Bijoux Jewellers
Hair and make styling by: Joseph's Coiffures
Gourmet hors d'oeuvres by: Scrumptious Creative Catering
Wedding cake designed by: It's a Matter of Cake
Florals by: Full Bloom Floral Designs
Custom printing by: Wishtree Invitations and Stationery
Photos courtesy and captured by: Laura Kelly Photography
Video courtesy and captured by: Know By Heart Videography
Limousine donated by: Millennium Limousines
Formal wear: Calvin Klein
Bridesmaids' dresses: Forever 21
Bridal shoes: Toms
Linens by: Mastermind Event Rentals
To see more photos from Erika and Eddy's wedding, visit their feature on Style Me Pretty Canada by clicking here: