I can hardly believe that the year has come to an end; it feels like only yesterday that we were toasting in this year with sparkling wine and party dresses! As I prepare to ring in the new year of 2019 and rock the next wedding season to come – I wanted to take a moment to share and reflect on all the amazing things that have taken place this past year. Cheers to 2018, it's been one for the books!
January
We started 2018 by being recognized and honoured with our fifth nomination for the annual Ottawa Wedding Awards: Best Planner. To be recognized as a leader in our industry is such a great honour, of which we were awarded when we won the same award back in 2015.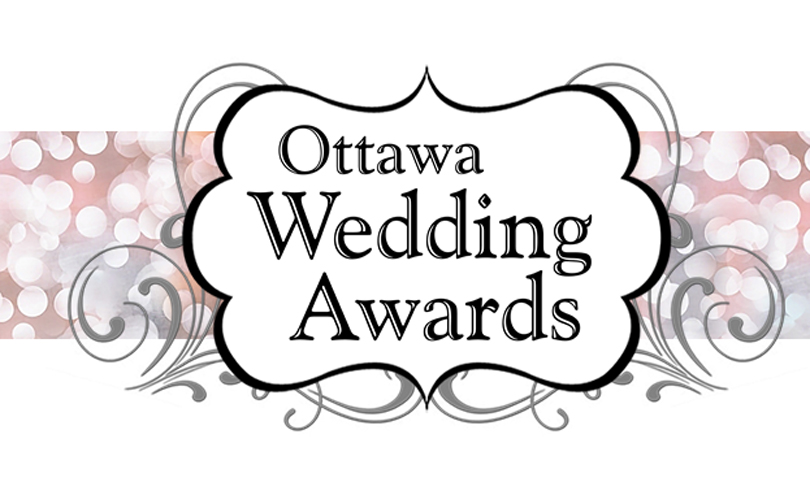 This year, however, we chose to support our fellow planners by passing on the opportunity. As they say in Hollywood, "it is an honour just to be nominated"!
February – March
February and March are traditionally quiet months around the KEP Office. This year I turned 35 and spent a month travelling through mainland China for my birthday (I got to climb the Great Wall!). Upon my return, KEP participated in our favourite boutique wedding show, Tie the Knot.
Meeting newly engaged Brides and visiting with our vendor friends is something we always look forward to and regard this wedding show as the official kick-off for our next season!
April
We rang in the Spring with open arms and gathered a group of top-notch wedding professionals, designing and executing a huge Upper East Side-inspired photoshoot. It was a fantastic, large-scale production that we are extremely proud of!
May
With Spring showers come May flowers and May flowers meant it's Wedding Season! With a stacked 2018 wedding season ahead of us, we couldn't wait to get started making dreams come true.
Our season kicked off with a BANG! and the beautiful weddings of our clients:
Caitlin & Robbie at The National Arts Centre
Katie & Matthew at The Museum of Nature
Vasi & Alex at The Canadian Space and Aviation Museum
June
Officially into the swing of things, June was a welcomed month in our wedding calendars! Bringing on the cake and champagne – we love wedding season!
The KEP team perfectly executed the wedding traditions for our clients:
Jaclyn & Michael at their private residence on the Saint Lawrence River
Danika Pietro at The Fairmont Chateau Laurier
Hilary & Rahman at TwentyTwo at The Westin Ottawa
Kristina & Ante at The Fairmont Chateau Laurier
Brittany & Francesco at Orchard View Wedding & Event Centre
July
July is our birthday month and this year KEP turned a Big 8 years old! It is incredible to have been in business for this long and celebrated amongst some of the top wedding professionals in Ottawa. Cheers to the next birthday!
In addition to our birthday, we happily celebrated the intimate weddings of our clients:
Elizabeth & Jean-Marc at Rivermead Golf Club
Samantha & Matthew at The National Arts Centre
August
August was hot, hot, hot! I'm not talking just about the record-breaking temperatures, I'm also talking about my amazing team!
Together we basically took up residence in one of Ottawa's top hotels (with back to back events) and successfully executed the outstanding weddings of some of our favourite clients:
James & Mark at TwentyTwo at The Westin Ottawa
Laurence & Patrick at Supply & Demand Restaurant
Sarah & Alex at Millstreet Brew Pub
Mythri & Robbie at TwentyTwo at The Westin Ottawa
Alex & Tyler at TwentyTwo at the The Westin Ottawa
September
September is historically my favourite month of the year, when the days are still warm but the evenings begin to cool and of course, the leaves start to change.
In my opinion, it is the absolute best month to host a wedding and so did our clients:
Rachel & Travis at 100 Acre Wood in Picton, ON
Jill & David at the Museum of Nature
October
October was a huge month! I spent most of the month abroad, marrying the man of my dreams on a private winery, Villa Petrolo, surrounded by the rolling hills of Tuscany, Italy. Photos of our wedding reception have since gone viral (with over 200K likes on Instagram alone) which we both still find incredibly humbling and a little bizarre!
Meanwhile, my team back home rocked the weddings of:
Joy & Mark at The Westin Ottawa Hotel
Kirsty & Kirill at the Army Ottawa Officer's Mess
November
With the bulk of wedding season behind me, I looked forward to my next project and professional adventure. Collaborating with my very good friend and owner of Le Belvedere in Wakefield, Quebec the foundation of an amazing partnership started to form. Want to know more … you'll just have to wait and see!
December
Easily the highlight of my month was to have the creative style shoot I produced back in the Spring be featured on one of my favourite national wedding publications, Wedluxe Magazine.
As I do every year, I got all dressed up and joined some of my dearest friends at our annual industry holiday celebration, Noel en Noir. It is the one day of the year that we all get to get dressed up and treat ourselves as  guests – it's the perfect way to end the year!
Thank you so much to all of our wonderful clients, amazing industry colleges, and loyal friends who have supported my team and made this year one of the greatest yet. Your overwhelming love and encouragement continues to motivate me to continue doing what I love to do. What's next for KEP, you ask? Well, I will be taking the winter months to refocus, reorganize, and come back stronger and better. Change is coming and I cannot wait to share with you all the great *BIG* things to come in 2019!
Love,
Shannon xoxo