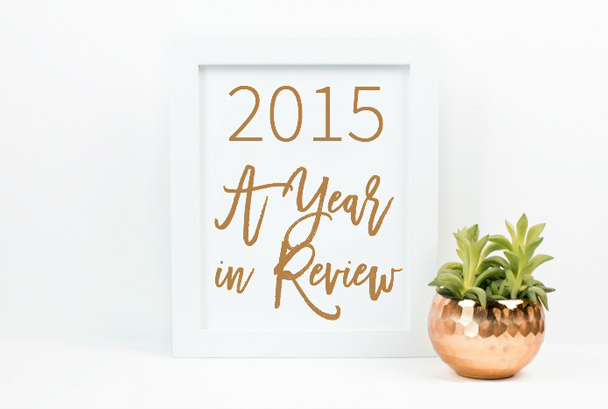 It's hard to believe that the year has come to an end; it feels like only yesterday that we were celebrating with sparkling wine and party dresses! As we prepare ourselves to ring in the new year – we wanted to take a moment to share and reflect on all the amazing things that have taken place this part year. Cheers to 2015, it's been a slice!
January – February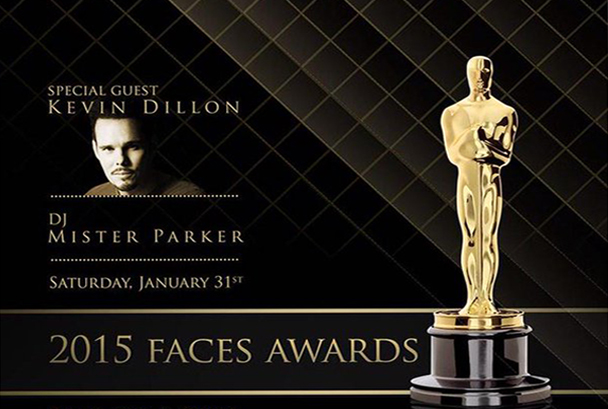 We started off our year with a surprise nomination for the Faces Magazine Awards: Best Wedding Planner. So on a very cold January evening, our whole team dressed up and attended the star studded event. Although we didn't win (we placed 2nd), we had a great time – and got to meet Kevin Dillon!
March – April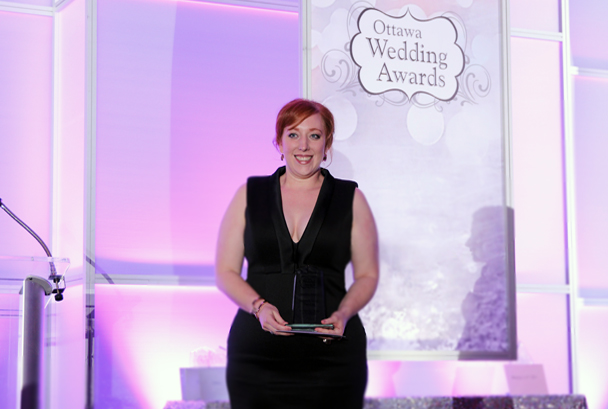 2015 was a big year for the publication of projects we have worked on! Our year started with the cover and 6 page spread inside Bride Groom Magazine's Winter/Spring 2015 issue. We are proud to be showcased in so many publications, online blogs (including this Buzzfeed article), and news media features over the course of this year.
We can only express what great joy it was to receive our second nomination for the annual Ottawa Wedding Awards: Best Planner category this year. Created as a 'People's Choice" award, the public was to invited to vote for their favourite professional wedding vendor in designated categories. We were so proud our team and genuinely surprised by our win of the award as evident by Shannon's reaction (above).
May
Spring began with a surprise publication on The Knot Magazine, featuring one of our favourite couples: Jessica & Matthew.
With our rock star team of: principal planner Shannon Kennedy, associate planner Sonya D'Silva, and amazing assistant Ashlin VanRoon back again for another exciting year, we three officially kicked off our season with the gorgeous vow renewal of: Diane & Ulrich at the Wakefield Mill Inn & Spa.
June
The early summer was brought in full force with the beautiful weddings of:
Terri-Lynn & Trevor at the Museum of Nature
Janet & Bill at NEXT Restaurant
July
The peak of the summer was a big deal for our little company, we celebrated our 5th birthday! As should be included in any celebration the day was spent with cupcakes, champagne, and our favourite friends who have been such a huge support over the past five years. We also joyfully celebrated the elegant weddings of:
Brigitte & Robert at the Millstreet Brew Pub
Rebecca & Jeff at the Fairmont Chateau Laurier
Audrey & Marcelo at the Air Force Officer's Mess
August
While the days stayed hot and the evenings began to cool, we had the pleasure of being a part of the charming weddings of:
Brenna & Brody in Mont Tremblant
Katie & Chris at Lago Bar and Grill
Melis & Daniel at the Museum of Nature
Jocelyn & Michael at the Canadian War Museum
September
September is our favourite month of the year and this year's weddings reinforced this more than ever. There is no denying that our breath was taken away by the stunning weddings of our amazing couples:
Danya & David at the Canadian Aviation and Space Museum
Liza & Nick at Rockcliff Pavillon and Restaurant 18
Jennifer & Tom at Pinhey's Point Historical Site
October
This is a bit of a cheat because we didn't actually plan the wedding pictured above. Instead, we were honoured guests and played witness to one of our oldest friends marry the love of her life. It is rare that we get to attend a wedding rather than work it, so it was extra special that this one was for Kim and Jonathan at Sucrerie de la montagne!
Our wedding season came to a formal close with the ultra modern and ridiculously fun 'geek-chic' wedding of: Maya & Jim at the Museum of History.
November – December
Just as it began, our year ends with a festive event hosted at Le Belvedere in Wakefield Quebec where Ottawa's wedding professionals got together, dressed to the nines, and celebrated a fantastic year. We sipped holiday cocktails, roasted marshmallows by a bonfire, and danced the night away with our closest and dearest work colleagues and friends.
Thank you so much to all of our wonderful clients, amazing industry colleges, and loyal friends who have supported our team and made this year one of the greatest yet. Your continued love and encouragement motivates us to do what do – we cannot wait to share with you all the great things to come in 2016!
Love,
– Shannon, Sonya & Ashlin