It's hard to believe that the year has come to an end; it feels like only yesterday that we were celebrating with sparkling wine and party dresses! As we prepare ourselves to ring in the new year – we wanted to take a moment to share and reflect on all the amazing things that have taken place this part year. Cheers to 2014, it's been a slice!
January – February

Ottawa Bridal Party 2014 from Films by Eduardo on Vimeo.
We started off our year with a bang with our participation in the Ottawa Bridal Party wedding show. This amazing boutique wedding show, one of our favourite hosted in the city, was so much fun to be a part of. We cannot wait for next year's show – coming back to Ottawa in Fall 2015!
March – April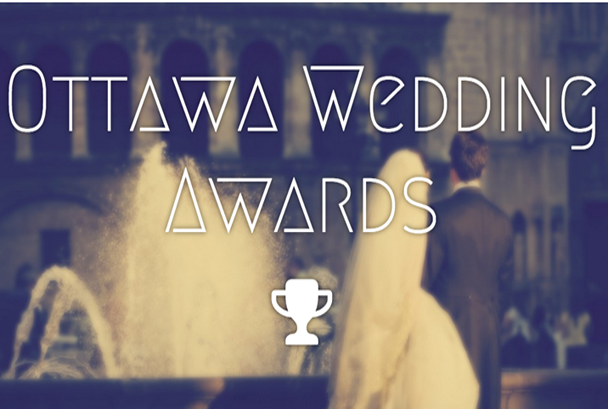 2014 was a big year for the publication of projects we have worked on! Our year started with with a feature in Bride Groom Magazine's Winter/Spring 2014 issue. We are humbled to be showcased in so many publications, online blogs, and news media features over the course of this year.
We were also honoured and humbled by our nomination for the first annual Ottawa Wedding Awards: Best Planner category. We were so proud to support our fellow industry friends in this fantastic, peer based recognition and awards ceremony.

May
With our rock star team of: principal planner Shannon Kennedy, associate planner Sonya D'Silva, and amazing assistant Kate Gifford back again for another exciting year, we three officially kicked off our season with the gorgeous weddings of:
Jessica & Matthew at the Great Canadian Theatre Company and Yangzee Restaurant
Vicky & Allan at the Museum of Nature
Marie-France & Martin in Embrum, ON
June
The early summer was brought in full force with the beautiful weddings of:
Jennifer & Stephen at the Ottawa Hunt & Golf Club
Jennifer & Darren at the National Arts Centre
Adrienne & Maxime at Sidedoor Restaurant
We also welcomed our newest and beloved assistant Ashlin VanRoon to the team!
July
The peak of the summer was a big deal for our little company. Not only did we turn 4 years old, but one our of weddings from last fall was featured in Weddingbells Magazine's Fall/Winter 2014 issue. We also celebrated the elegant weddings of:
Jose & Scott at the Fairmont Chateau Montebello
Annabelle & Ben at the Fairmont Chateau Montebello
Lindsay & Andre at the National Arts Centre
August
While the days stayed hot and the evenings began to cool, we had the pleasure of being a part of the charming weddings of:
Erica & Garth in Morrisburg, ON
Christine & Maxime at the Royal Ottawa Golf Club
September
September is our favourite month of the year and this year's weddings reinforced this more than ever. There is no denying that our breath was taken away by the stunning weddings of our amazing couples:
October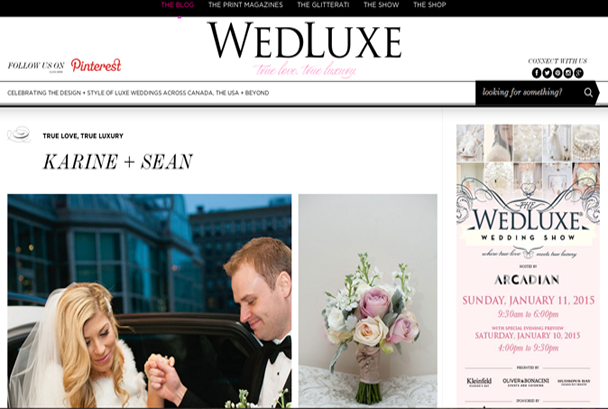 Despite the cooler weather moving in, our hearts were warmed with a fantastic feature of one of our favourite weddings from last year of Karine & Sean on Wedluxe. To be recognized to be one of the creme de la creme is a true honour.
Our wedding season came to a formal close with the very personal and ridiculously fun block-party style wedding of: Jocelyn & Tom at their home in Westboro.
November – December
Just as it began, our year ends with a festive event at the Museum of Nature followed by curating and participating in a stunning photo shoot for the upcoming issue of Bride & Groom Magazine Winter/Spring 2015.
Thank you so much to all of our wonderful clients, amazing industry colleges, and loyal friends who have supported our team and made this year one of the greatest yet. Your continued love and encouragement motivates us to do what do – we cannot wait to share with you all the great things to come in 2015!
Love,
– Shannon, Sonya, Kate & Ashlin